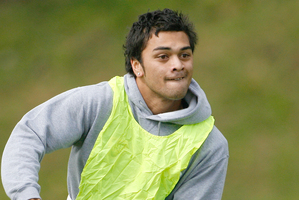 One of the worst kept secrets in sport has been confirmed with Karmichael Hunt announcing his four-year AFL adventure is at an end.
Code-hopper Hunt is widely tipped to join Super Rugby team the Queensland Reds next year and yesterday announced he is leaving Gold Coast following Sunday's final round-robin AFL clash against West Coast.
The former league international has played 44 games since joining the Suns and described his journey in the sport as a "once in a lifetime experience".
"I will be forever grateful to the AFL and Gold Coast Suns for giving me such an amazing opportunity."
The 27-year-old could be selected to take on the Eagles on Sunday, with the club set to honour his time regardless of whether he plays.
- AAP