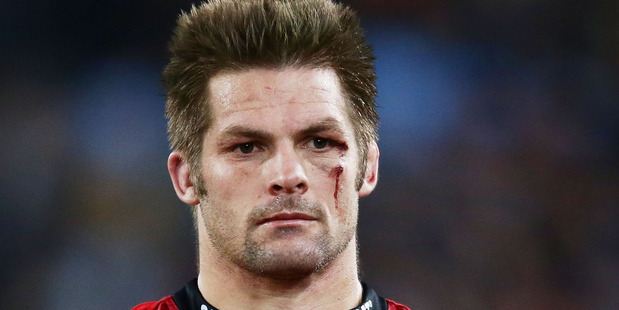 The Crusaders have been given a heroes' welcome following a heartbreaking last-minute loss in the Super Rugby final in Sydney.
Dozens of supporters - many decked out in black and red and waving their team's flag - turned out at Christchurch Airport to welcome their boys home.
Family members hugged the players, several of whom stopped briefly to shake hands and greet fans.
Despite the warm welcome, flanker Richie McCaw looked markedly down, following a mistake on his part that led to a late 33-32 win for the NSW Waratahs.
The look on McCaw's face said it all after Saturday night's Super Rugby match at Sydney's ANZ Stadium.
For 13 seasons the Crusaders and All Blacks skipper has been a thorn in the side of opponents.
But on Saturday he entered a ruck from the wrong side and handed the win to the team in blue.
McCaw's last-minute penalty infringement gave the Waratahs a chance to steal a late win, with the Crusaders leading 32-30 in the 79th minute.
First-five Bernard Foley stepped up and became the hero for the home side - securing the NSW franchise's first Super Rugby title.
South African referee Craig Joubert penalised McCaw 45m out from goal. After the game McCaw admitted he was at fault.
"I guess when you roll the dice that is what can happen. It's pretty gutting, really. Yeah [it was] 50-50, but in those moments, I probably should have known better really," he said.
McCaw will get a chance at redemption in two weeks when the All Blacks face the Wallabies.
The Crusaders will debrief with coach Todd Blackadder at some point, depending on the availability of their All Blacks who assemble in Auckland on Thursday ahead of the Bledisloe Cup test on August 16.