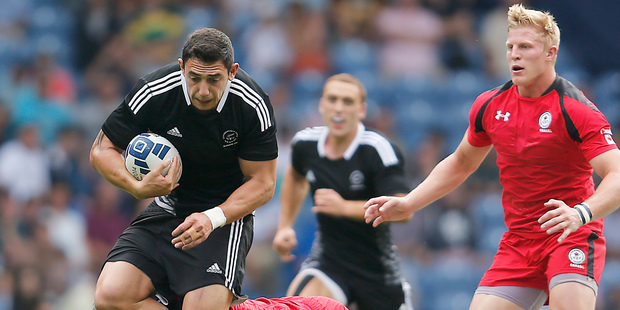 Ibrox Stadium is more used to Old Firm derbies than rugby sevens, but the home of the demoted Rangers Football Club was in fine voice as DJ Forbes and Co launched their bid for a fifth consecutive Commonwealth Games gold.
More than 180,000 supporters passed through the famous gates for the weekend's rugby competition. It was unfamiliar territory for the footballing shrine.
All four stands were bouncing as little-known rugby nations such as Barbados, Malaysia and Papua New Guinea stirred up a carnival atmosphere on the south side of the River Clyde.
Uganda were adopted as the home crowd's second team. Their name echoed around the ground, no more so than when the African side faced England, the Auld Enemy. And then there was Sri Lanka, prompting the loudest cheer of the weekend when they scored a particularly popular try during their 62-7 defeat to Australia.
This was a chance for common folk policemen, teachers and, in the case of Barbados, Billy Ocean's son to pit themselves against some of their sporting heroes. Some would argue that too many games were a non-contest, but Glasgow simply embraced them.
As supporters poured out of the stadium and into the local pubs, they were left feeling that Ibrox's fling with sevens should be more than just a one-off.