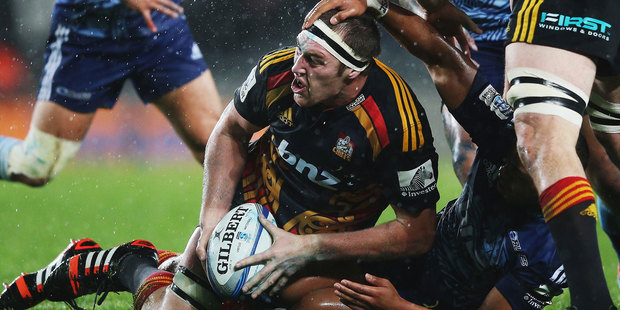 Blues 8
Chiefs 11
Please Mister. Can we have a roof?
Not likely son, not with Len Brown's black budget hanging over our heads.
Rugby is difficult enough to play as it is, but throw in a downpour of rain and it is downright impossible.
The Chiefs and Blues had trouble rising above the conditions at Eden Park, which made one think of Dunedin and their cosy hot house. Lucky southerners.
The loss brought a miserable end to the Blues' season. Their initial target, of scoring a 38 point win to keep the title dream alive, was pure fantasy anyway. But there was no chance in that weather.
But they still made a poor fist of it, failing to hammer home an early advantage and then playing in a disorganised fashion which played into the champions' hands.
In the end, it was nice to see the Chiefs prevail. They have not been great this year, but they have clung on and this would have been a sad way for their crown to have been lost.
The killer blow was provided by Liam Messam, who showed wonderful handling skills for an intercept. It was a rare bright spot in a muddle of a night.
But it left the inevitable question: where is the John Kirwan era going at the Blues? There are no obvious signs of an upward swing or a pattern to what they do.
The chances of a resurgent Blues emerging are not much better than those of getting a new stadium with a roof.