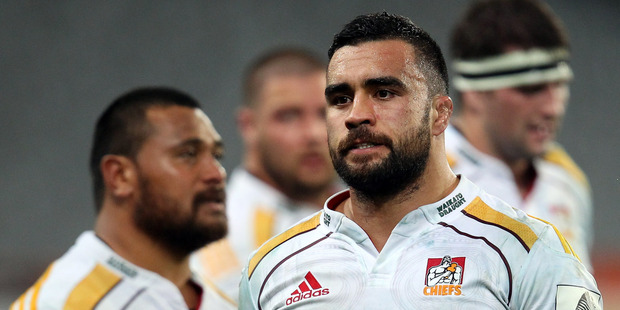 Before tonight's win-or-bust encounter with the Hurricanes, the Chiefs are attributing their dire position to two deficiencies - in the head and in the heart.
One problem has been tied to the other in this underwhelming season, with a decrease in desire brought about by consecutive championships leading to a crisis in confidence as the losses continued to mount.
The absence of both factors is troubling for the defending champions. Ask what turned a group of talented but flawed individuals into a successful team and the answer will undoubtedly invoke some form of intestinal fortitude.
But coaches and players are in agreement about the intangible shortcomings, and it's easy to see why the Chiefs have lost as many games as they've won and why they are well outside of the playoff frame.
A handy victory over the Hurricanes tonight is needed to edge closer to the top six, and they will probably also need a win in their final match against the Blues next week.
That will be impossible unless some psychological adjustment are made. But the Chiefs are hardly short of motivation to dip once more into the well from which they drew so consistently in the previous two campaigns.
In addition to the fate of their season, a trio of senior players - Tanerau Latimer, Asaeli Tikoirotuma and Bundee Aki - are moving overseas and will in all likelihood be having their final run at Waikato Stadium.
Whether the Chiefs can find the inspiration they need, co-captain Liam Messam reckons, will depend on the individual. "It's just a mental thing and a heart thing," he said. "You can't really coach that - it just comes down to the individual.
"It's going to come down to heart and spirit to win this championship. No technical things, no game plan is going to change - it's just going to come down to heart and spirit."
It's simple to theorise on reasons why that spirit may be lacking. Once a team has scaled the mountain two years running, it takes real character to return for a third crack, especially when injuries are inhibiting the climb.
The Hurricanes will make that task difficult, needing a victory of their own before their final-week bye, and one team's season is set to end at Waikato Stadium.