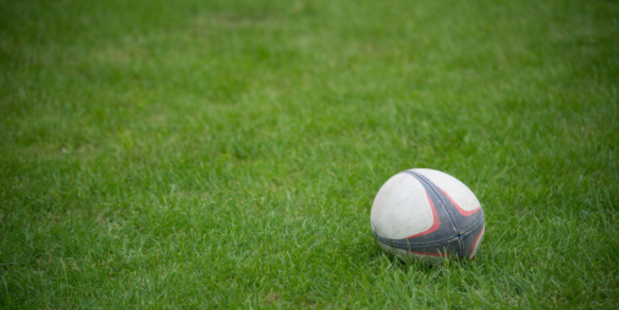 When Grammar Old Boys Rugby Club life member Gerry Rea raises a toast to 100 years of Grammar rugby this Friday night, thoughts will drift back to some of the great memories and rugby men of the club.
Grammar has come a long way from humble beginnings in 1914 when a group of Auckland Grammar School old boys gathered around a horse trough in Shortland St and decided to form a rugby club. The three lions emblem came from Auckland, Mt Albert and Takapuna schools.
By 1920 the club had won their first Auckland senior championship and in 1922 the inaugural Gallaher Shield. In that Grammar side was All Black Laurie Knight, father of All Black Lawrie Knight, now a life member and regular on the sidelines at the club's new home of Orakei Domain.
Grammar have known successful periods, such as the early 1950s and late 1960s/early 70s, and could boast nine Auckland championships.
Some 26 All Blacks have come out of the club; no Auckland clubs other than Ponsonby and Marist can boast that number. The latest, Derren Witcombe, wore black out of the Grammar-Carlton club. Other prominent All Blacks include the likes of Fred Allen, Wilson Whineray, Bruce Gemmell, Charles Riechelmann and the Whetton twins, Alan and Gary.
Grammar stood alone for 82 years until 1996, when they merged with Carlton, operating out of Cornwall Park until this season through the amalgamation with Teachers-Eastern to form Grammar TEC.
Grammar-Carlton won the 2012 Gallaher Shield, snapping a 40-year drought since the last of Grammar's triumphs in 1972.
Grammar was a nomadic club with several homes since 1914. In the 1950s they acquired land in Ayr St, Parnell, where training runs often entailed hard slogs up the steep road. The use of Newmarket Park was investigated, but then the council allowed the club the use of Shore Rd, still home to the Grammar juniors.
The premier side, which lies third on the 2014 log, faces Waitemata in the main game on Saturday at Orakei Domain. There are functions on Friday night and Saturday afternoon and evening. Speakers on Saturday are Auckland Grammar principal Tim O'Connor and former Grammar coach Phil Kingsley Jones.