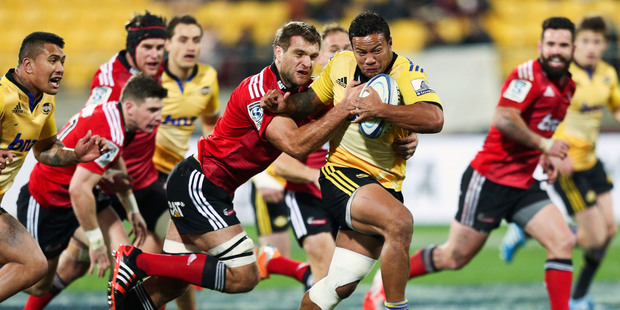 Never thought the Crusaders could play this badly. Not in a million years.
Fullback Tom Taylor, who seemed half asleep, was the worst of them in defeat to the Hurricanes, but he had good company.
There were disruptions. The just completed test series, Richie McCaw's absence, uncertainties over Kieran Read and Dan Carter's readiness...was there a full moon with its eerie yellow glow aiming straight at Todd Blackadder's mob maybe?
The Crusaders used to set the standards but that was a long time ago. The Robbie Deans dynasty is a very distant memory, but how far have they truly fallen is the question going on this display.
Apart from a mighty scrum they lacked it all - cohesion, enthusiasm, a logical kicking game. You name it and they didn't have it. They were gun shy under the high ball.
Read and Carter came on as replacements and if Blackadder doesn't start them next week against the Blues there should be an inquiry.
Commentators like to describe games like this as an arm wrestle, which gives arm wrestling a bad name. This was more like a mud wrestle without mud.
The Hurricanes didn't have to do a lot to win. They managed to leave Julian Savea and Cory Jane out of their game plan and still did the business.
Beauden Barrett skipped about like lamb through a sheep slaughter, and Blade Thomson stormed away for a great try, helped by another piece of Taylor reticence. Those were the highlights.
Next week will bring better offerings. It has to.