1960s All Black says present line-up have good shot at matching world-beating run of 17 consecutive wins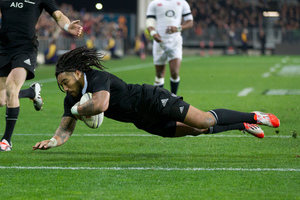 An ex-All Black who played a part in a record-setting winning streak reckons today's team have a good chance of matching the feat when they play England in front of a packed Waikato Stadium on Saturday.
New Zealand's 28-27 win over the tourists in the second test at Dunedin last Saturday was their 16th in a row and has them positioned one short of the 17-win record.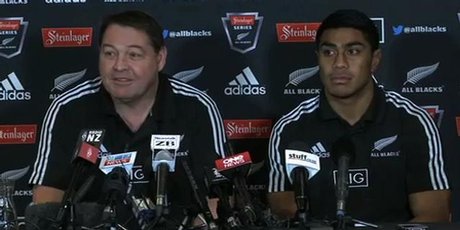 That number has been reached just twice before - by the All Blacks' 1965-69 predecessors and the Springboks of 1997-98.
Former All Black first-five Earl Kirton, one of the '65-'69 players, says he has been impressed by the English but believes the loss of injured first-five Owen Farrell may prove difficult for the tourists to overcome.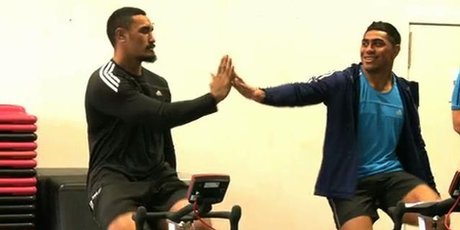 "I thought Farrell was outstanding last Saturday, he took the ball to the line, he was tough as hell, he tackles ... he's an excellent fly half and the fact that they will have to go back to Cipriani, he's not the same - the All Blacks may even attack him."
Kirton, also a former All Black selector, scored a try on his test debut in 1967 against England in London as part of the Fred Allen-coached team.
Kirton said his side played a different style of rugby from today's All Blacks but there were similarities.
"The forwards we had in that era with the Meads, the Lochores, the Tremains and the Nathans were years ahead of their time - they were like these modern-day forwards, who were really tremendous ball players - I mean Pinetree [Colin Meads] could spiral punt with his left foot. We had good scrum halves, too, who gave us plenty of space."
When asked about the record his side had set, Kirton said it was something the team back then never thought about.
"We were just brilliantly coached and brilliantly captained and we didn't have such a defensive attitude as these modern players do - but we did pursue excellence and we tried to play an expansive game."
The All Blacks will get their chance to match the record in Hamilton, where they suffered their last home loss in 2009 - 32-29 to the Springboks.
It will be the first time the All Blacks have played England in Hamilton.
Waikato Stadium sold out early last week with 25,000 fans expected at the match. Those wanting tickets are now in the hands of Trade Me sellers. Accommodation in Hamilton is also at a premium with Waikato Motel Association committee member Dave Smith saying rooms in the city "always sell out when the All Blacks are in town". Waikato Rugby Union operations manager Bill Heslop said the England under-20 side, due to meet South Africa in tomorrow night's Junior World Championship final in Auckland, are expected to be in the grandstands.
The last time the All Blacks were in the position to challenge for the world record for most consecutive test wins was when they started against the Wallabies as overwhelming favourites in October 2012 - but drew the match in Brisbane 18-18.
England are the last side to have beaten New Zealand, belting them 38-21 in December that year.