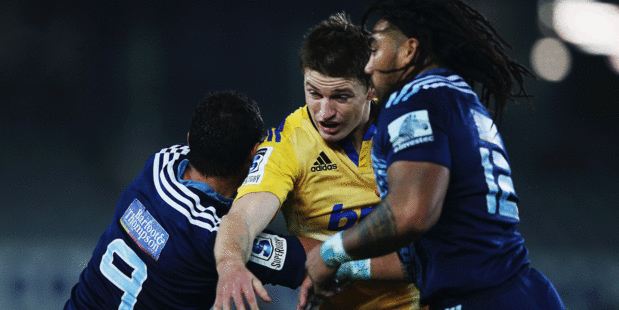 Baffling decisions infest rugby. Put 10 people in a room and ask them to judge a breakdown and you could get 10 different opinions. That's the complexion of that part of the game.
Now there is something equally as baffling. It is the increase in penalty tries.
I've got nothing against the concept when sides deliberately infringe or are forced to commit a foul. But too often it seems there is doubt.
The Crusaders had a couple of decisions go their way against the Force for a collapsed lineout maul and a screwed scrum. They were big calls especially the judgment about the maul being pulled down.
But that was a small debate compared to the combined decision tonight of referee Garratt Williamson and his TMO Glenn Newman to award the Blues a penalty try which ignited their victory against the Hurricanes.
Hurricanes fullback Matt Proctor tried to intercept a pass as the Blues raided towards his line and despite there being no evidence the pass would have hit its target or that Proctor had batted the ball down or knocked it forward, the officials decided there had been a major infringement and a try would have been scored.
Assistant referee Brendon Pickerill argued against the decision but his mates ignored his viewpoint. Just that snapshot of divided opinion showed the flaws in the original decision.
When replays are slowed right down they can suggest events which are not as apparent in real time. The best referees have a "feel" for those situations.