Youngest member of NZ U20s impressed coach with mental attitude and ball work.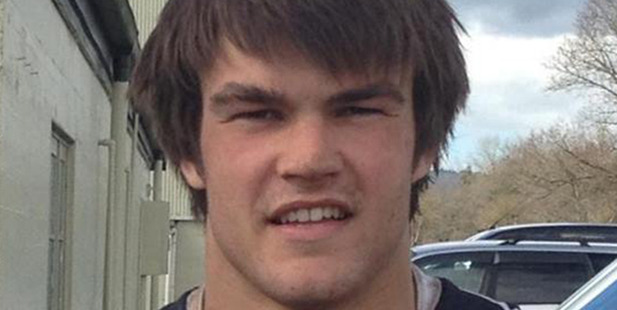 Mitchell Jacobson may be the youngest member of the New Zealand Under 20s, but that does not mean he will automatically be consigned to a bit-part role for the Junior World Championship, kicking off next Monday.
Far from it, in fact. The 18-year-old captained the New Zealand Schools from blindside flanker last season, but will suit up in the No 7 jersey tomorrow as the Under 20s have their last hit-out, against the Chiefs Development XV, in Mt Maunganui.
"The hope is to get those starts during the tournament. Even on the bench you are likely to get good game time," said Jacobson. His competition will be the likes of Lachlan Boshier and Tom Sanders.
Jacobson did not play in either of the games against the Hurricanes Development XV or their Blues counterparts, the latter because of a groin niggle, so he has readied himself with a diet of club play for Hautapu and general conditioning.
Home advantage brings with it certain pressures, but Jacobson is embracing it.
"It's awesome to be at home. I've got heaps of family and friends from Cambridge and Hamilton coming up. My parents are stoked that it's in New Zealand."
Jacobson has made a swift rise in rugby over the past two years. He made the second-tier NZ Barbarians Schools out of Cambridge High School, not a Waikato schools powerhouse.
A standout in that environment, he was promoted to NZ Schools the next year as captain, and led that side to a narrow victory over Australia.
"It has been pretty swift. The biggest step was making the Barbarians side and playing against Australia [in 2012]. Coming from Cambridge High, we're not Hamilton Boys' High, so reaching that level was a big step up."
The commitment required to even get into this team has meant he has gone part-time with his Bachelor of Engineering studies, but he intends to revisit that once he gets time to breathe after the 19-day tournament.
Under 20s assistant coach, former All Black loose forward Scott Robertson, likes what he has seen from Jacobson.
"His ability to understand the game and work over the ball are the reasons he's playing seven on Wednesday. The best chance for him to play in the World Cup is at seven," said Robertson.
"He's mature for his years, physically he's in great shape and mentally he brings a great attitude. He deserves to be there, regardless of his age. We think he's got a big career ahead of him."
Jacobson comes from pure rugby stock. He and his brothers might even be the Whitelocks of Cambridge.
Older brother Kane was openside for the 2011 NZ Schools, missed out on the Under 20s last year, and is on the verge of cracking the Waikato ITM Cup squad. Younger brother Luke captains the Cambridge High School First XV. The trio are all loosies.
Mitch Jacobson is clear about what he wants out of the next few weeks.
"They don't beat around the bush. We're here to win the trophy."
The New Zealand Under 20s will have a full complement of 26 to choose from for tomorrow's game. Blues Simon Hickey and Tevita Li are due to join the camp on Sunday after the Blues-Hurricanes clash on Saturday night.
Mitchell Jacobson
Born: January 13, 1996, Te Awamutu.
Position: Loose forward.
Club: Hautapu.
First XV: Cambridge High School 2011-13.
National rep teams: NZ Barbarians Schools 2012, NZ Schools 2013.