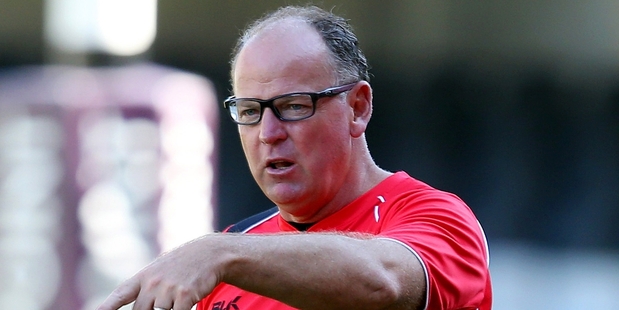 Rugby players often withdraw a little as their next match looms and the Sharks followed that pattern as last night's match with the Blues approached.
Groups pattered about their hotel and spent time in their team room as their focus grew on the latest challenge to their run in the Super 15.
Experienced coach Jake White was getting restless but content to talk about his return to the Republic and the impact that was bringing to the Sharks rugby.
After a successful two-year stint with the Brumbies, he had taken a number of their initiatives and transplanted them to his next rugby zone in Durban.
"Generally wherever you coach around the world if you get certain things in place then you will get results," he said. "We find we are spending a lot more time at work which is different."
With his new CEO, former Springbok and World Cup-winning captain John Smit, White was working on revamping the Sharks' ideas and facilities.
"We are adding to our programme to get a point of difference. Before I left, the boys would come in and train then go home and back for another session later in the day.
"Now we have a lot more detail with video analysis and a gym where skills can be tested but there is a lot more work to do. We have a lot more guys from out of town so this is their job and we need to keep them motivated."
White acknowledged an array of factors like his background as a teacher, attention to detail and experience, which underpinned his work. Coaches knew what worked for them and brought added value to their work.
Then there were times when he had to bang down a few doors to get more assistance.
"I understand the dynamics of teams and professional rugby coaching after starting as a colts coach in 1995. I was out of my comfort zone in Australia and that gave me another perspective on how to do things rather than the way I was used to.
"It gave me a chance to coach in an environment with a blank sheet too. Our motto was Back to the Future," White said.
He enlisted the help of franchise legends like George Gregan, Joe Roff and Stephen Larkham to understand the history of the team culture and then build a new future.
White had to learn a new rugby culture, like the time he phoned a player to offer him a contract, only to be told he would come back to him because he had a few other offers.
"That is unheard of in South Africa. It was a massive mindshift for me to win guys over to come to Canberra."
White is head of Sharks rugby, responsible for coaching the senior side and the under 19 and 20s squads and recruiting talent for the franchise. He made changes for this Super 15 campaign bringing in Bismarck du Plessis as his captain.
"One of the things which is a secret to any team is the captain-coach relationship, one which complements you and the group.
"There was Graham Henry and Richie McCaw, Clive Woodward and Martin Johnson, Kitch Christie and Francois Pienaar and I had John Smit.
"Bismarck has been a winner all his life, at Grey College in Bloemfontein he never lost a rugby fixture, at 21 he had won junior and senior world championships and not many could talk about that.
"I just felt this group of players needed that sort of captain, someone who had won. Bismarck demands things of his players. He has a massive presence, he is very tough on them but they needed that and they have responded."
Just two floors up at work he has Smit as a mentor to dial into for advice about running the game and talking tactics.
White is still ambitious to coach at test level. He finished as a World Cup winner with the Boks shortly before his 44th birthday and would like another opportunity on the world stage.
"It could be any country. You can't plan where or restrict yourself, I have not lost the drive to coach and when you have that, it also brings ambition.
"You get to the point in your career where you want to test yourself against the best. It won't be the All Blacks because you have a pecking order here in line for that job, you have to do your time.
"Lots of people try to copy things the All Blacks do but one thing they don't see is that coaching order. I am envious, it is such a great job."