Test footy thrives because of the magnitude of the occasion. But below that, it too easily becomes a bore.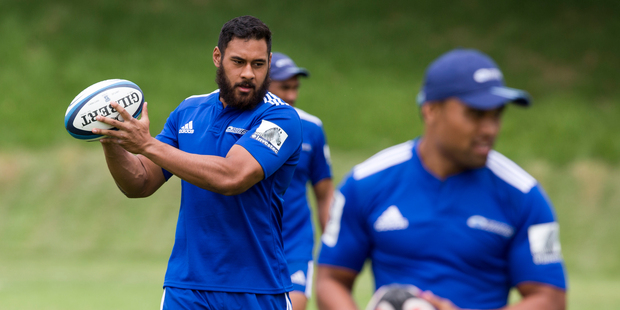 Rugby needs a complete overhaul, from the ground up, and there's a schoolboy called Taniela Tupou to help prove it.
This won't happen, I know, but let's dream a little.
The tinkering brigade at the IRB has made the odd good move, especially by encouraging quick lineouts. But overall, they haven't got a clue. This is a ground up deal, where visionaries need to take charge.
This column was to kick off by suggesting the latest All Black squad selection is a nifty leap forward in the skills department. Then a clip turned up on the internet showing a kid, to use the term loosely, named Taniela Tupou playing for Sacred Heart College. Frightening.
Passport rule trips schoolboy rugby player dubbed 'Tongan Thor'
The 135kg prop displayed fantastic hands, does a decent impersonation of a runaway rhino, and has turbo boost when some poor fool thinks he's made a tackle.
Rugby is way better to watch now than in the good old days. Clips of Colin Meads rampaging with ball in one hand, Bryan Williams in South Africa, Ian Kirkpatrick's wonder try, Joe Morgan's famous score against the Springboks, John Kirwan in full flight, Campo, the Baabaas' try extraordinaire which still sends shivers up the spine...plenty there to drool over.
But set out to watch a vintage game in its entirety and you'll struggle to watch the entirety. Not a lot happens. The game stops every 10 seconds. The ball is deliberately kicked out sooooooo often it becomes embarrassing, especially with all the enthusiastic clapping.
The latest, enormous All Blacks extra wide training squad may have fans rolling the eyes, reporters flipping the cover back on their notebooks and news editors scanning the globe for something more interesting, like Tupou scaring the hell out of other schoolboys.
And yet the elevation of Patrick Tuipulotu and Malakai Fekitoa does represent an exciting step up if they can do their stuff on the big stage, while others like big Charlie Faumuina and not-so-big Dane Coles are already redefining the mobility and skill levels in their positions.
It's a big if though. The challenge for rugby is to let these sorts of characters loose. As good as the game is compared to old rugby, there are too many matches bogged down by the usual suspects (stoppages, scrums, kick-fests, phase counting, etc, etc).
The All Blacks' Chicago money-making venture is touted as a foothold for world domination of course. That's a good laugh - rugby hasn't got a hope in hell because it is too boring for the uninitiated, one-off observer.
Three collapsed scrums and 22 phases going back and forth across the field won't persuade the good people of Chicago to leave their Bears behind. There will be a lot of lick-lick-slurp-slurp going on in the corporate boxes at Soldier Field but real America will never give a stuff about pro rugby. The land of the free has plenty of deeply rooted, treasured sport including at the high-profile college (university) level, which provides the most satisfying experience for many fans.
The national rugby championship is a rough equivalent, but it suffers as the third tier so we are left hoping that teenagers like Tupou will one day thrive in the Super professional ranks the way he does for Sacred Heart.
Unfortunately, a bloke who can fly across the ground will spend a lot of time with his nose in the dirt.
Test rugby thrives because the magnitude of the occasion makes any moment count. Tension rules. But below that, it too easily becomes a bore (made worse here by the lack of genuine hostility between franchises). The balance between stagnant trench warfare and all-action flair is out of kilter. It's about entertainment troops, and rugby has so much more to give.