Game against Eagles intended to boost rugby's image and aid All Black build-up.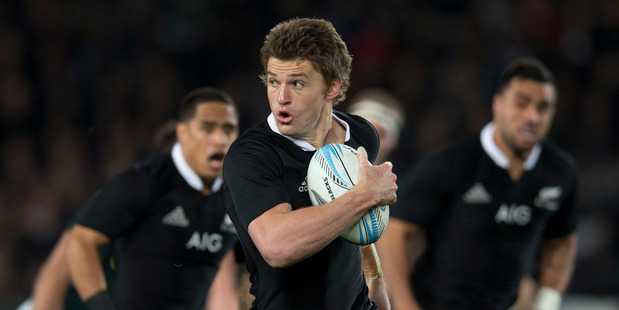 Rugby's not so big secret has been let out of the bag with confirmation the All Blacks will play a test against the USA in Chicago this year.
Soldier Field, home of the NFL's Chicago Bears, will be the venue for the November 1 clash, which will be the third test and the fourth game between the two nations.
It is being viewed as an important part of the All Blacks' World Cup preparations.


There is some concern among All Black management that they have again been handed a soft pool at next year's tournament.
So they want to use this year's November tests to simulate a World Cup scenario - a game against a Tier Two nation (USA) followed by consecutive games against England, Scotland and Wales.
They see the USA game as being the equivalent of their last scheduled pool game against Tonga and the next three tests in November replicating the knock-out rounds.
Soldier Field has a capacity of 61,000, so the game could set an audience record for a rugby clash in the USA.
Early predictions are that 40,000 ticket sales is a realistic target, but the New Zealand Rugby Union and USA Rugby are quietly confident they will push past that figure.
Participation is rising rapidly in the US and with the Eagles having recently qualified for the World Cup, the test in Chicago could provide another impetus for growth.
"You look at the calibre of athletes you see playing basketball and NFL, and if they put some real energy into rugby, there would be a fairly big pool to choose from," said All Black captain Richie McCaw.
"A lot of people don't know about the All Blacks in the US, so it will be great to play a game there and show what rugby is all about."
The All Blacks have played in the US before. They played a non-test in San Diego in 1980, and in 1913, they played a test there, winning 51-13.
The only other clash between the two was at the 1991 World Cup when the All Blacks won 46-6 in Gloucester.
As well as servicing rugby needs, the test in Chicago is part of a wider strategic NZRU aim to increase the awareness of the All Black brand in the USA.
That has been a goal for the past decade but has intensified since American insurance group AIG was signed as a major sponsor two years ago.
"We are very excited to be taking the All Blacks to a part of the world we know is incredibly keen on all sports and where we believe there is a real thirst to see the style of rugby we are famous for," said NZRU chief executive Steve Tew.