Supershorts trawls the best of Daily Shorts to wrap up the week in oddities.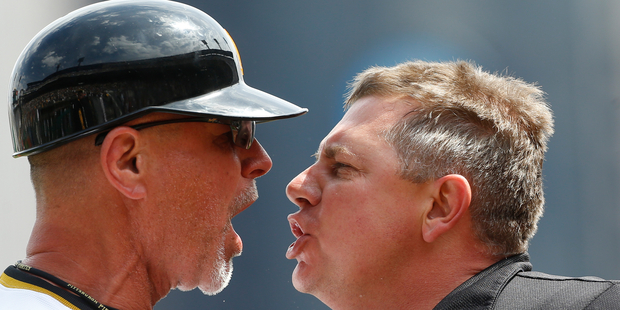 Says an introduction to an Australian Associated Press piece this week: "It's 500 days until the Rugby World Cup and ambitious ARU boss Bill Pulver reckons the new-age Wallabies are capable of winning all 19 test matches between now and then." Yep, and that's a mighty fine collection of bacon butties flying past your window now, Bill. Just a gentle refresher: the last time the Wallabies held the Bledisloe Cup was in (drum-roll) 2002.
Swiss dynasty
Roger and Mirka Federer gave birth to twin boys this week, Leo and Lenny, to add to the identical twin girls - Myla and Charlene - they had in 2009. As someone kindly pointed out, they now have doubles, singles and mixed doubles sorted out for Wimbledon 2032.
Golfers, eh?
The big news is that 19 per cent of PGA Tour players want Kiwi caddie Little Stevie Williams in the Hall of Fame. The slightly less important news is that 81 per cent don't.
This is the super-prestigious hall that houses as one of its enshrined members, George H. W. Bush. Perhaps we shouldn't be surprised by Bush's inclusion. At one point in its history, it was estimated Tom Watson was the only Democrat-voting American on the Tour. In another intriguing finding from the anonymous poll, 19 per cent of respondents do not believe there are any gay players on the Tour. Given there's around 150 players on the Tour, that defies all statistical probability. One of the respondents left this slightly puzzling reaction: "I choose not to believe so."
Because they're bad ...
Why did Fulham get relegated from the English Premier League?
Because they removed their lucky Michael Jackson statue, of course ...
Former owner Mohammad al-Fayed, who commissioned the statue, made this ridiculous claim yesterday:
"This statue was a charm and we removed the luck from the club and now we have to pay the price.
"When [owner Shahid] Khan asked me to move it I said: 'You must be crazy.' This is such a fantastic statue which the fans are crying out for. But now he has paid the price because the club has been relegated. He called me because he told me he wanted Michael to return. I told him, no way."