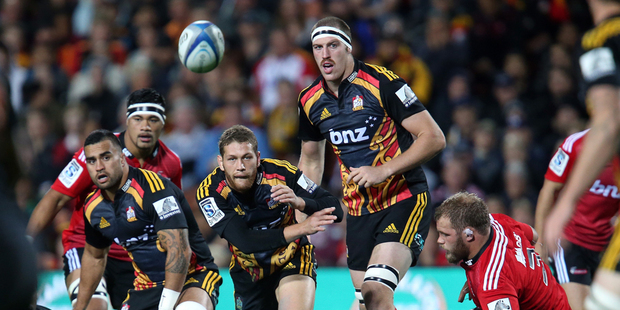 Chiefs 38
Lions 8
It was a single act, a schoolyard sleight of hand, that saved the Chiefs season.
It didn't directly lead to to a try, though it was a catalyst for one. It was too early in the match to definitively say it determined the result of the game against the Lions. Nah, it was much more important than that.
Read: Chiefs back to winning ways
Set the decoder to record the replay and skip to 20m 27s on the game clock. That's the instant the Chiefs transformed from a joyless piece of professional rugby machinery, desperately trying to overthink their way out of the first full-blown crisis of the startlingly successful Dave Rennie era, to the real Chiefs - the Chiefs that love their coaches but, more importantly, trust their instincts.
So take a bow Tawera Kerr-Barlow. That reverse bullet pass from an awkward lineout ball, the one that hit Anscombe in the middle of the chest, was not just a thing of beauty, it was a thing of serious coolness.
It was also the sort if thing that, when done badly, can land you in the coaches' naughty corner, but here's the thing of things - it was exactly what your team and Rennie and his ban of super-brains needed.
It was a reminder that rugby is not only professional, not only tough and not only important (to many), it's also bloody good fun.
And when the Chiefs are on their game, which they were from that moment onwards, no team does fun as well as them.