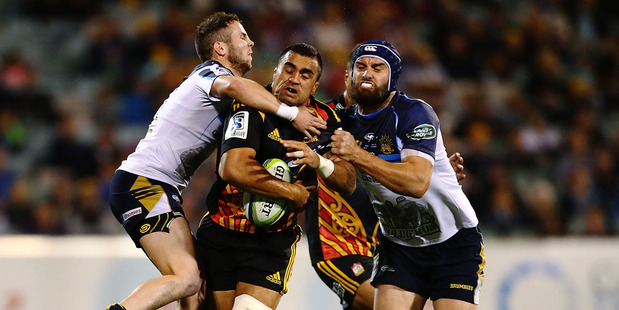 Brumbies 41
Chiefs 23
It gets a bit much when analysts slant their comments to their audience.
The Super 15 is broadcast across New Zealand, South Africa and Australia and while broadcasters carry a natural bias most understand their audience is global not parochial.
Rugby: Chiefs crash to heavy defeat
Perhaps it is a lack of regular success in the series or simply the jingoistic blood which boils within Australians but they regularly look at sporting contests in any code with one eye.
Former Wallaby skipper Phil Kearns broke the code when he recognized a pass from Matt Toomua in the Brumbies initial try-scoring move was forward while his sidekick Rod Kafer rewrote the law book with a comment that any leeway should go to the attacking side.
He reiterated that nonsense when the Brumbies scored their second try under similar circumstances. You can be certain Kafer will not offer the same lenient view if the All Blacks score to retain the Bledisloe Cup.
No matter the Brumbies were good enough to seal the deal as they returned to work on Anzac Day Sat their Canberra headquarters.
They took some time to get in tune after their bye but their fortune was that the Chiefs arrived with their usual commitment but without their top brass. The defending champions' pack had the look of a pickup troupe and there was also a raw look about the combination in the backs.
They brought their usual heart but they were dismantled after James Lowe was sent to the sin bin for a tripping foul and the Brumbies found their points-scoring sting.