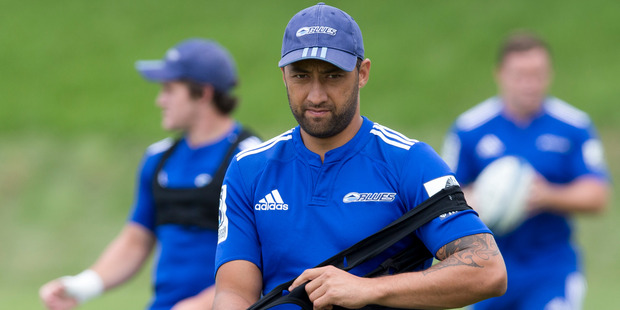 The self-congratulatory "I told you so's" have been ringing loudly on both sides of the Tasman as Benji Marshall pulls the pin on his rugby experiment.
Yes, we can all give ourselves a well-deserved pat on the back for being wise, all-knowing sporting oracles, who confidently predicted long ago the league star's foray into rugby would be an unmitigated disaster.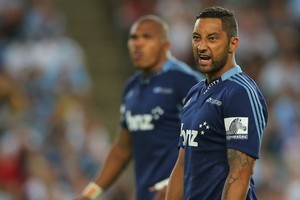 But as weird as it sounds, the guy that deserves the biggest pat on the back is Marshall. It was a brave move to risk tarnishing his legacy by switching to rugby. He was braver still to admit he's not up to it.
While some may view code-swapping stars as ego-driven mercenaries, it is a huge gamble for those individuals to leave their comfort zone and start from scratch in another sport. Making the transition even more difficult for Marshall was the scrutiny he was under, with every minute he was on the field closely analysed by media and armchair critics alike.
A lot of league fans wanted to see Marshall fail because he turned his back on "the greatest game of all". A lot of rugby fans wanted to see him fail to prove a point that their game is more refined and nuanced than proponents of "five-tackle, kick" could ever get their heads around.
When things didn't start well there was a barrage of analysis, cataloguing his every shortcoming and why he will never cut it in the game. Even former rugby star Brendan Cannon wrote Marshall an open letter, telling him to goose-step his way back to league.
He could have stubbornly clung to the idea that he had a future in rugby, wasting Blues resources and blocking the pathway for young up-and-coming talent. Or he could have whiled away his time playing rugby on Waiheke Island, happily banking his reported half-a-million dollar salary. But the former Kiwis captain had the grace and the sense to accept it wasn't working and move on.
It can't have been easy to admit defeat and accept he is "just an average rugby player" - for that Marshall should be applauded.
In the same spirit, it is time for Blues management to admit their failings in the sorry saga.
Firstly, the decision to throw money at a league star while top rugby talent like Rene Ranger reluctantly headed offshore for the sake of his financial future was foolish. Then, from the moment that ill-considered deal was struck, the Blues handled Marshall's transition poorly. He should have been playing ITM Cup last year. Talk of sending Marshall back to the development grades mid-season to firm up his rugby education only raised further questions as to why the league convert wasn't given this opportunity to begin with.
By cutting and running Marshall has done the Blues a favour. They'll soon be free of the ongoing distraction of the Benji sideshow and can focus on repairing their team culture.
Because right now, they're not even an average rugby team.