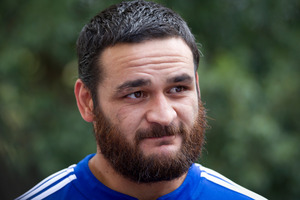 Recovering Blues halfback Piri Weepu has warned his underperforming teammates they need to work out whether they want to be at the franchise or not. His tone, in a strongly worded interview, suggested it was time for every player at the Blues to shape up or ship out.
The 30-year-old former All Black, who is expected back at training today after minor heart surgery, says the Blues have lost their passion, are going through the motions and are in danger of bombing this campaign if they don't start asking themselves how much they are ready to give the cause.
"We have probably played about 20 minutes in total this year of good footy," Weepu told Newstalk ZB. "I think the boys just need to figure out what they as individuals want to do for this team. [The] Boys have to look at themselves and figure out whether they want to be in this team or not.
"They are in cruise mode. There is no excitement. If you think back to last year we were playing some exciting footy. Now it feels we are just going through the motions."