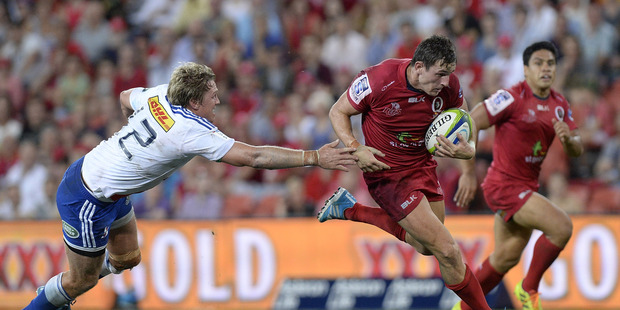 With no sign of any public announcement about the future of Super rugby, Australia has revealed they pushed for a two conference model linked to Asia.
However neither New Zealand, South Africa nor television broadcasters were in favour of that change while the push to include a side or two from Argentina continues.
The current Sanzar broadcasting deal finishes next year and although the partners have been discussing various models and ideas about the future shape of the tournament, they have been unable to reach a consensus. Australia wanted a series broken into two groups with New Zealand in one pool and Australia and presumably Japan in the other.
"Sanzar - the joint venture between Australia, New Zealand and South Africa - has a tough job because we're trying to cater for the needs of very different markets, with different challenges, opportunities and perspectives," ARU boss Bill Pulver told the Roar website in an interview.
"We were open to building a completely separate and new Australasian competition, and while New Zealand was interested, the desire to include South Africa in more regular competition is an important element for them.
"So it's complex, but I'm feeling really confident that we'll have consensus soon."