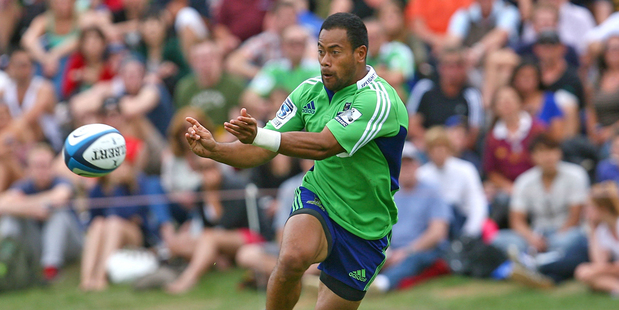 Highlanders wing Buxton Popoalii has announced his retirement from rugby due to his heart condition.
A Highlanders statement this morning said 24-year-old Popoalii had heart surgery in Auckland last week to fix a heart valve. The problem was detected in early January and curtailed his 2014 season to just one appearance against the Crusaders in pre-season.
Highlanders team doctor Greg Macleod said: "Due to the nature of the surgery, and what the surgeons were required to do to alleviate any ongoing issues, Buxton has been advised to stop playing rugby''.
Popoalii had been discharged from hospital and was recuperating well.
Highlanders chief executive Roger Clark said: "This is obviously a tough time for Buxton and his family. While we are delighted the operation has gone well and the outlook for his health is positive, we are naturally feeling for him and respect and fully support his decision to retire from rugby. I know the team and management have great admiration for Bucky and wish him a speedy recovery from his operation.''
Popoalii, who also represented Otago, played 15 games for the Highlanders after making his debut against the Chiefs in 2012.
- APNZ