Mealamu won't be playing against Highlanders but he's primed for another marathon season.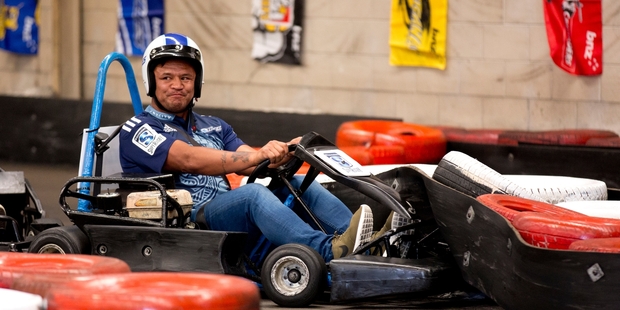 It's a late start for Keven Mealamu at the Blues again this season, but there's no lack of excitement, due in part to the freshness of a new year and the way the All Blacks finished the last one.
The veteran All Black hooker and prop Tony Woodcock are set to miss the Blues' opener against the Highlanders in Dunedin a week on Saturday. They will begin their season against the Crusaders at Eden Park the following week, but while Mealamu would like to play, he understands coach John Kirwan's rationale.
"It's hard not being out there, but that opportunity to get our bodies in better nick for what is going to be a long Super season, it's a good opportunity for us," said Mealamu at yesterday's season launch.
This will be Mealamu's 14th season of Super rugby, so the player, who turns 35 next month, knows something about pacing himself. It's a lesson he believes could also be applied to the Blues after they started so well last year before losing momentum in their final six matches.
"It was disappointing that we couldn't finish with that same excitement that we started with ... It's a marathon, you need to make sure you keep that energy all the way through the competition and even lift it for the playoffs."
Mealamu was rested for the first three matches of the Blues' campaign last year and his return coincided with a battle for game time with James Parsons, who had played well in his absence, and a series of calf problems. Mealamu played only nine matches in total, averaging only about 40 minutes in each.
His workload was also carefully managed by All Blacks coach Steve Hansen last year, Mealamu playing in the tests against France and England, where he was substituted in both, and not required for the final test against Ireland, with Andrew Hore and Dane Coles Hansen's other options.
Mealamu said that end of year tour, which capped off the All Blacks' perfect year of 14 wins from 14 tests, was partly responsible for his optimism.
As for the Blues' finish to their season - a tough three-match series against the Force in Perth, Crusaders in Christchurch, and Chiefs in Auckland - Mealamu hasn't looked that far ahead. "I know we've got a couple of derbies then we're off to South Africa. We're hoping to get a good start and head off to Africa in the best nick we can."
- APNZ