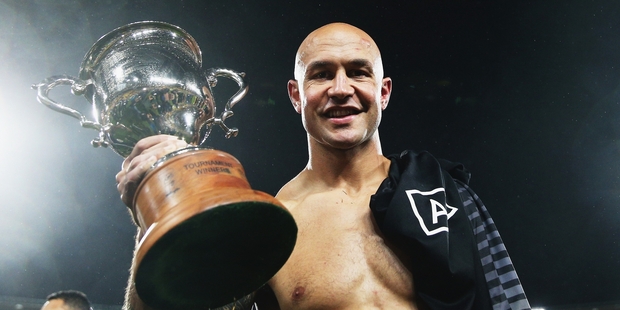 For all the talk about what headline acts might join the New Zealand sevens side when they take a tilt at the Rio de Janeiro Olympics in 2016, it was their old campaigners who did the job for them in Wellington at the weekend.
New Zealand's impressive tournament victory - which was built on near-unbreakable defence as they kept their opponents scoreless in five of their six games - also saw them return to the top of the world series standings after five rounds.
Kiwi skipper DJ Forbes was at the centre of the charge as he produced a high volume of work, including a strong display in New Zealand's 21-0 win over South Africa in Saturday night's final.
There were also decent performances from regulars Tim Mikkleson, Sherwin Stowers and Bryce Heem.
Forbes has heard all the speculation about who New Zealand coach Sir Gordon Tietjens might have at his disposal in Rio but it hasn't bothered the 31-year-old, who welcomed the challenge.
"That's part and parcel of professional sport; every man and his dog's going to come and give it a crack and who wouldn't want to be a part of an Olympic event," Forbes said.
"So as far as we are concerned we want all the best players in New Zealand to put their hand up to be a part of this team and then we'll leave all the hard decisions to Titch and if we just keep doing our job, hopefully, we'll still be there as well."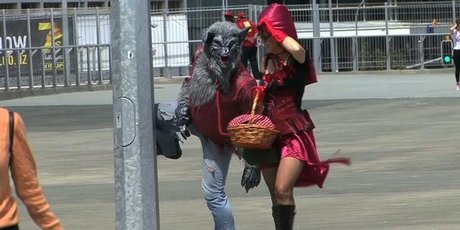 Based on Tietjens' assessment of his captain's form in Wellington, he shouldn't have too much to worry about given Tietjens picked him as his best on show during the weekend.
"I just thought he was simply magnificent," Tietjens said. "He just led so well and he's extremely fit and motivated.
"I know he wants to be here for the long haul and the Olympics and the way he's going, it's going to be hard for someone to come along and push him out of his spot."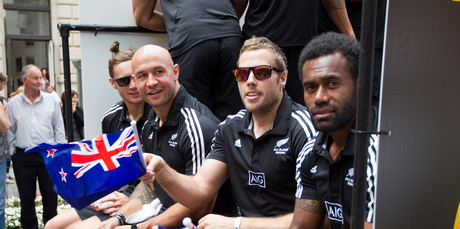 Forbes scored only one try during the tournament in Wellington but it was a curious one.
After he made a break in the final pool game against France on Friday, he dished up a nice pass for Mikkelson, who cantered away to the tryline but then passed the ball back to Forbes over the line for the captain to place it down.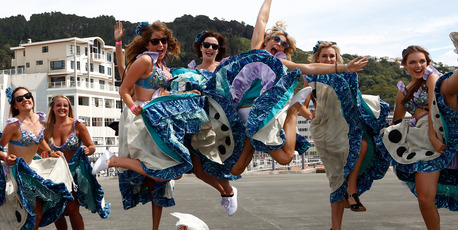 That try moved Forbes ahead of former New Zealand sevens stalwart Karl Te Nana by one five-pointer on the world series' all-time list.
Forbes, who has now scored 114 tries on the circuit, sits 14th in the overall standings. Top is retired Argentinian Santiago Gomez Cora with 230 tries.
- APNZ