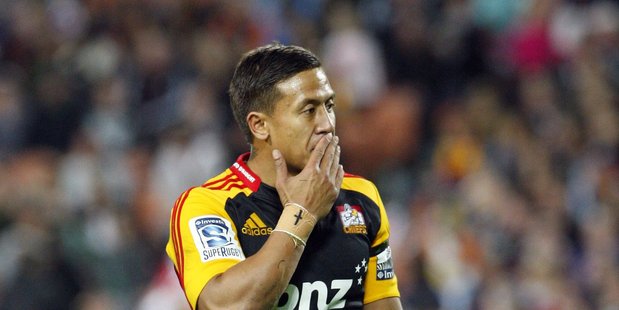 1 Peter Saili
He came of age last year but may find himself back on the bench in 2014 following the arrival of Jerome Kaino at the Blues. Saili is the sort of bruising ball carrier French sides love and he could triple his salary by shifting. Similar players such as Fritz Lee and Chris Masoe have become superstars in France.
2 George Whitelock
He has given eight good years of service, winning a Super Rugby title in 2008 and the ITM Cup for the past five (four of which he has been captain). Looks unlikely to add to his solitary All Black cap and, having married earlier this year, the nearly 28-year-old may feel he's ticked every box he can in New Zealand.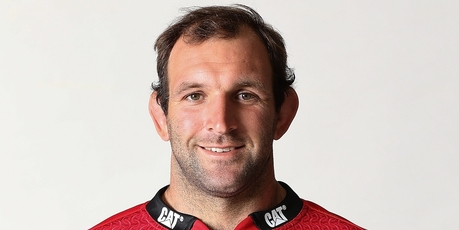 3 Alapati Leiua
He was selected in the All Blacks' wider training squad but chose to play for Samoa instead. Strong, fast and elusive, and comfortable at wing or centre, he was the Hurricanes' best back last year. But because he's committed to Samoa, his earning potential in New Zealand is limited and a megabucks deal in Europe or Japan would be hard to turn down.
4 John Hardie
The Highlanders openside is a useful operator and his stats compare favourably to other quality sevens every year. He's Scottish-qualified and they have made noises about wanting him. A year out from the World Cup might be the time to give that proposal serious consideration.
5 Baden Kerr
This young lad is an underrated player, with the skills and attitude to keep developing. The one thing the Counties Manukau first-five needs is game time and that's the one thing that is starting to look uncertain. The Blues have invested heavily in Benji Marshall and decided he's a 10. The only way he can learn the job is on the park so Kerr may be staring at a lot of bench time in the next two seasons.
6 Tim Nanai-Williams
This is one bloke New Zealand rugby does not want to lose ... but it might be hard to keep him here. He's a supreme talent, lightning quick and elusive and capable at centre, wing or fullback. But he's relatively small and perceived to be frail defensively, so his international prospects are bleak. If he picks up a third title with the Chiefs this year and continues to be overlooked by the All Blacks ...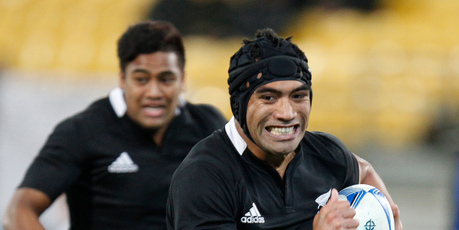 7 Victor Vito
There's hope yet that Victor Vito may fulfil his enormous potential. But four years after making his test debut, he looks much the same player. There is also serious overcrowding in the loose forward stakes and Vito is middle of the pack at best. Vito's last test was in June 2013. Right now, that statistic can add value to any overseas contract. If he puts off an offshore deal until this time next year and the last test he played was still June 2013, his leverage is greatly diminished.
8 Andre Taylor
Close to All Black selection in 2012, Taylor has slipped since. He's been part of an underperforming Hurricanes team for five seasons and given good service to Taranaki and Manawatu. Does he want more of the same?
9 Jarrad Hoeata
He has been around for a while without managing to deliver consistently the quality performances of late 2010 and 2011 which won him an All Black call-up. A bruising, rugged, mobile forward who can play lock or blindside, the 30-year-old has the physique and mentality that would see him right at home in European rugby.
10 Lima Sopoaga
First-fives are in demand all around the world and Sopoaga's running game would be attractive to many clubs. If he can tidy up his all-round game and improve his game management, he'd be higher up the national rankings. But he might see that Aaron Cruden, Beauden Barrett and Tom Taylor could be around for a while yet and that his chances of nudging ahead are slim.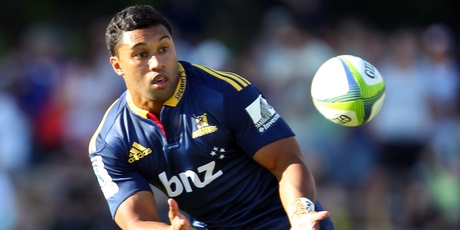 The contract situations of these players is not known.