We talk to last year's Dream Team winner Todd Chapman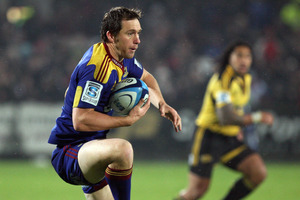 Q: Congratulations on being our reigning Fantasy Super Rugby champion. How long have you been playing Fantasy games?
A: Cheers. I used to play about 10 years ago back at school but last year was the first time since then.
Q: Could you give us the top three things you learned from last season about winning the game?
A: Planning ahead is probably the biggest tip I can give - knowing which teams have byes coming up and so on. Picking players on form and trusting your gut also help.
Q: Do you do much web research about teams and players before setting your initial squad?
A: I definitely spend a bit of time every week sorting out who to lock into my team for the weekend.
Q: What's more important - your initial squad or making the right transfers during the season?
A: The transfers you make throughout the season are more important. Form is always changing and making sure you have enough transfers to get you through weeks where the majority of your players aren't playing is key.
Q: How do you feel about changes and updates to the game for 2014?
A: The overall prize is awesome! It's every footy fan's dream to watch the All Blacks play in South Africa. The new substitutes bench is interesting and it's going to be fun trying to get one over the "experts".
Q: Who's your early pick for the MVP of Fantasy Super Rugby for 2014?
A: Ben Smith because of added points for line breaks and metres gained.