The All Blacks, desperate to avenge their only defeat in 32 matches, held a team meeting in their London hotel yesterday at which their players were greeted by a message that declared: "We are the most dominant team in the history of the world".
The motivational mantra was one of a series delivered to the team ahead of their match against England at Twickenham this weekend, 12 months after they suffered a record 38-21 defeat at the same venue.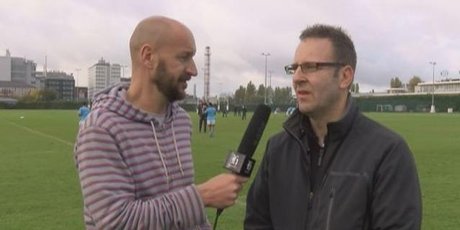 They were scrawled on a whiteboard inside the Lancaster Suite at Kensington's Royal Garden Hotel, and gave an insight into how the All Blacks plan to intimidate England, with a vow to "reach new levels mentally as a group".
The coaching staff have also written a note that reads: "We are playing England - this is about history, about human nature."
The All Blacks' philosophy formed a fascinating combination of statistical analysis and self-help techniques. Alongside a detailed breakdown of possession percentages was the message: "On Saturday, don't moan, even to yourself."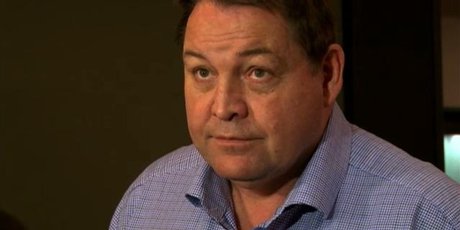 Their main priority for the confrontation with England was identified as "line-out delivery".
The backs, far from their best in a tense 26-19 win against France last weekend, were urged - on a sheet headed "responses to strengthen this week" - to "use your shoulders, see both sides, and concentrate on your breathing".
For head coach Steve Hansen and his lieutenants, this rematch with England is about personal as well as national pride. The humbling last year marked their only defeat in 32 matches, since Hansen replaced Graham Henry after New Zealand's triumph at the 2011 World Cup.
Courtesy of their intensive team-talks this week, the players are in no doubt as to the coaches' expectations come Saturday. The All Blacks are as colossal a behemoth as they have ever been, on and off the field of play.
It was announced yesterday that they were seeking a match in New York next year as their shirt sponsorship contract with American International Group, the first of its kind in their 120 years of existence, turns them into an ever more global phenomenon.
But it is their aura of dominance, as their team-room battle cries proved so emphatically yesterday, that continues to define them.