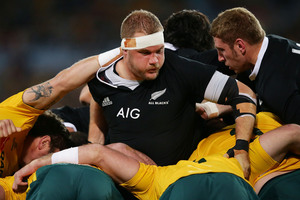 By not playing last week against Argentina, Owen Franks provided a sharp reminder of how valuable he has become for the All Blacks.
That he's back in the starting side for what is being billed as the biggest game since the World Cup final, is of considerably more relief than anyone within the All Blacks camp wants to let on. There's reticence to celebrate his return too obviously because it would imply there are concerns about the ability of Charlie Faumuina, who stood in for him, when there really aren't.


Faumuina is a big slab of a man with a big test future, but experience is everything in anchoring a scrum at the highest level. There's no doubt that Faumuina is going to get there - learn his craft through time in the saddle, for which there is no substitute. There's no virtual learning tool in the world of tightheads: what, pray tell, could simulate an unshaven, emotionally volatile Frenchman, breathing garlic, grubby digits exploring places deemed off-limits and making an unparalleled nuisance of himself? Nothing can quite prepare a young prop to deal with the surging power of a Pumas scrum other than actually facing the surging power of a Pumas scrum.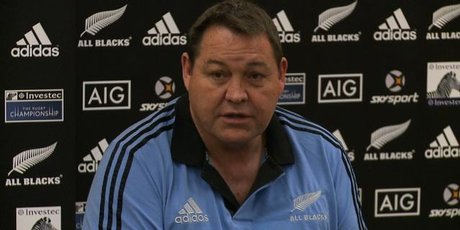 And that's the difference between Faumuina and Franks - the latter has learned more about his craft.
Ability isn't so much the differentiator as experience. Franks, despite being a year younger, will win his 50th cap at Eden Park and at just 25 is in his fifth test season.
All that time at the coal face has seen him dropped into some of test rugby's most hostile places. He's encountered all the big names: Tendai Mtawarira - aka the Beast, Gethin Jenkins, Sylvain Marconnet, Andre Lo Cicero, and these days he's rarely taken by surprise or left without a trick in his bag to help him navigate the situation.
The value he will bring is not confined to his greater experience. The picture emerging on the new scrum laws is that they will suit the shorter, more explosive athlete. That's Franks. A freakishly powerful man who can squat 230kg, he can exert huge pressure on his opposite even from a pre-bind.
The initial Rugby Championship games have seen the length of scrums jump from about 3.5 seconds to 5 seconds. That might sound like nothing, but it's an age for anyone charged with having to resist the colossal force of Franks.
An All Blacks scrum that was beginning to show signs of destructive prowess against Australia was buckled by the Pumas. In part that was much to do with the upgraded opposition. Argentina, as will become apparent on Saturday when they will no doubt make a horrible mess of the Wallabies set-piece, might be the best scrummaging side in the world.
But it was also to do with the absence of Franks. The All Blacks are a better scrummaging pack when he's there - a better team when he's there. And for that, the All Blacks are quietly thankful he is starting.