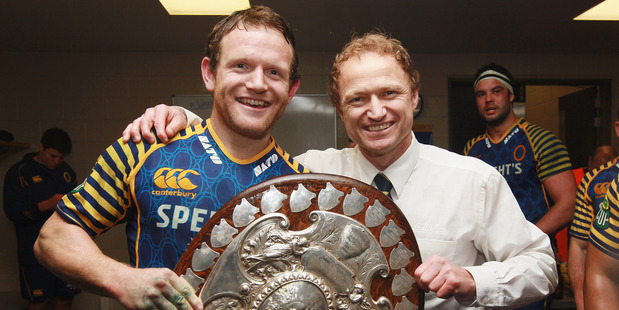 Hamilton hung on to the Ranfurly Shield longer than expected when fog delayed the Otago rugby team's triumphant return to Dunedin today.
Heavy fog at Hamilton International Airport stopped the Otago squad leaving on time but the Ranfurly Shield winners expect to land in Dunedin Airport at 4pm this afternoon.
Otago won the Log O'Wood for the first time since 1957 with a 26-19 victory over Waikato last night.
Otago team manager Grant Hubbard said the team couldn't fly out of Hamilton at all, so drove up to Auckland. They were arriving at Auckland Airport at about 11:15am.
Hubbard said the team were excited to be on their way home. "It's a pretty special time."
He said fans could also meet the players and see the Shield at Forsyth Barr Stadium from 3:30pm tomorrow.
Nine flights out of Hamilton International Airport were cancelled this morning and another two were delayed. An Air New Zealand spokeswoman said fog was responsible for the disruption.