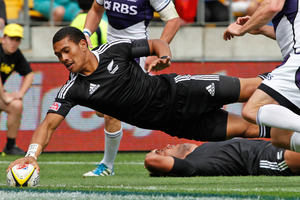 The Wellington Sevens sold out in 17 minutes. Photo / Mark Mitchell
Less than 20 minutes after going on sale, Wellington Sevens tickets are all gone.
It's taken just 17 minutes for the nearly 14,000 tickets to the February tournament to sell out this morning.
Last year the tickets sold out in just three minutes.