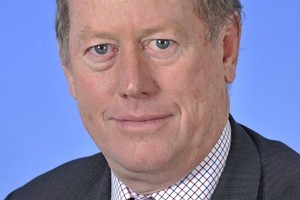 The guardians of Eden Park are resisting a modern trend of selling the naming rights to a corporate sponsor.
"We see real benefit in retaining the name Eden Park," trust board chairman John Waller told the Herald yesterday.
"The name has a rich heritage, it is well known internationally, it's an icon of New Zealand and we want to do everything we can to preserve the name Eden Park," he said.
With fundraising in progress to meet a $40 million shortfall to upgrade Eden Park for the Rugby World Cup, Mr Waller said the board was pursuing other options, such as advertising at the park and the sale of corporate boxes in the new South Stand.
Mr Waller said he would never take the sale of naming rights to Eden Park off the table because the board could be forced into that situation.
"But the board has got a firm view that while we explore all of the other avenues we want to see if we can try to preserve the name Eden Park," he said.
It is believed Eden Park could generate about $10 million from the sale of corporate boxes, but the value from selling naming rights is less clear.
It was reported in 2006 that the trust board was seeking at least $5 million a year from a naming rights sponsor, including a big hospitality component.
Westpac Stadium chief executive David Gray said this year that no New Zealand company would pay $5 million a year for Eden Park naming rights.
The value of Westpac's naming rights for the Wellington stadium had never been revealed, he said.
New Zealand stadiums have to drop sponsors names for the World Cup as part of a "clean stadium" condition by the International Rugby Board.
Westpac Stadium will be called the Wellington Regional Stadium, and AMI Stadium will become Stadium Christchurch.