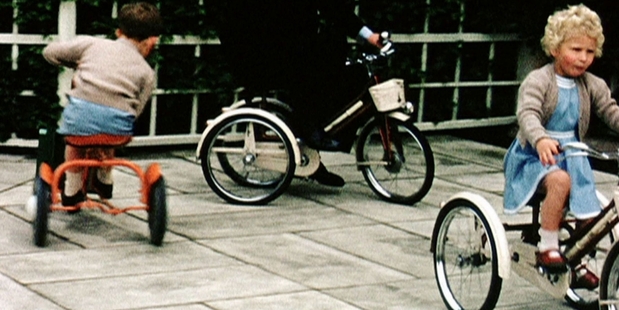 The Royal Childhood exhibition inside Buckingham Palace, which opened yesterday, offers a rare glimpse of life as a royal child, with 150 toys, gifts, journals and clothes displayed alongside previously unseen photographs and film of nine generations of royal kids.
Along with a tricycle gifted by the mayor of London to Prince George, gifts from President Obama are on display — a rocking horse with a presidential seal, an alpaca blanket and a polo mallet carved from an oak tree on the White House's lawn.
Exhibition curator Anna Reynolds said the theme followed interest in royal children and helped put Prince George in the context of a much broader subject of royal children.
The exhibition inside the Palace, which coincides with the Queen's summer vacation at Balmoral and continues this year until September 28, has proved a popular tourist attraction, with 530,000 visitors last year.
The exhibition has already had one VIP visitor. "The Queen has made a private visit. I think she was happy," Reynolds said with a smile.