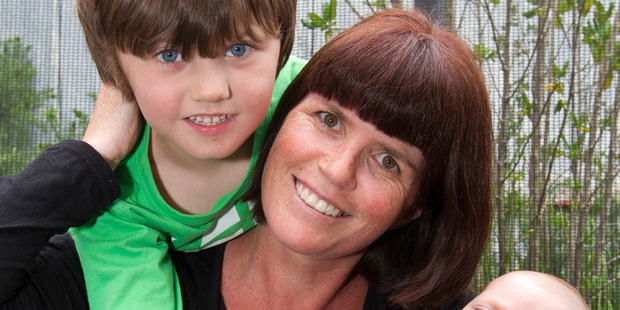 A mother who suffered from the same condition during pregnancy as the Duchess of Cambridge says the mother-to-be could be in for hellish months ahead.
Palace officials announced the 30-year-old Duchess is pregnant and has been in hospital in London with the potentially dangerous morning sickness, hyperemesis gravidarum.
Wellington's Bria Hayward, 39, suffered from the same condition during her pregnancies with sons, Johnny, 4, and Alby, 7 weeks, which at times was so severe she was sick up to 30 times a day and had to go to hospital several times for dehydration.
"It got so bad I couldn't hold anything down, not even water. So I was hospitalised seven times with Johnny and just on a drip. They were feeding me teaspoons of water and I couldn't keep it down," she said.
Hyperemesis gravidarum affects about one in 200 women, but only a small number of those are struck down so severely they need to be treated in hospital.
The symptoms are caused by a hormone produced by pregnancy that causes people to respond differently, and symptoms usually peak around 10 weeks, said NZ College of Midwives spokeswoman Alison Eddy.
She advised sufferers to eat small meals, keep fluids up and limit stress to help alleviate the symptoms.
Mrs Hayward said the months ahead could be difficult for the Duchess.
"It's like you're so far gone in sickness that nothing helps. It takes over your head and you feel like you're going crazy."
When she got pregnant with her second son, she had acupuncture and took supplements as well as medication that helped to reduce the symptoms.
Until the 1950s, women died from the condition through becoming dehydrated - Charlotte Bronte is believed to have been a victim.
A Swedish study in the Lancet in 1999 suggested women suffering from the condition were slightly more likely to be carrying a girl.
- APNZ