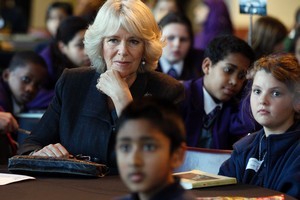 A scruffy little dog from New Zealand has a royal connection.
Camilla, the Duchess of Cornwall, has declared Lynley Dodd's Hairy Maclary from Donaldson's Dairy to be one of her favourite books.
She's chosen the 1983 book to celebrate the 20th anniversary of the flagship scheme of one of her charities, Booktrust.
The Duchess says it's a book she likes to read to her grandchildren whenever she can.