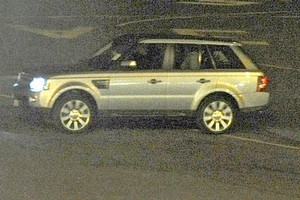 Phillips was whisked from the tarmac at Dunedin International Airport in a late-model silver Range Rover shortly after she arrived on the 7.55pm flight from Wellington via Christchurch.
Most passengers had no idea Ms Phillips was among their travelling companions, but two did recognise her.
One said she was travelling with a female companion.
Both sat toward the middle of the aircraft. Zara was wearing a black cap whle her friend wore a red one, and both sat quietly keeping their heads down for most of the flight.
"They were real subtle. She was just kind of really low key," one passenger, who declined to be named, said.
"She didn't want to be noticed."
She didn't initially realise Ms Phillips was on the plane, but overheard cabin crew saying it was her and that she was to get the VIP treatment.
When Ms Phillips left the plane she was immediately on her cellphone.
About half an hour before her arrival, a good portion of the waiting media - some of whom had been at the airport since this morning - departed in a rush after receving a tip she had been spotted at the England team's hotel in Dunedin.
Ms Phillips was not due in New Zealand for two more weeks, but brought her trip forward after husband Mike Tindall, who is the England team captain, made international headlines over his antics with a blonde woman in a Queenstown bar last week.
CCTV film uploaded to YouTube showed Tindall and the woman playfully hitting each other before he leaned over and she kissed him on the head.
- APNZ