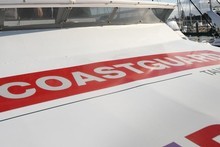 Police say four people are lucky to be alive after two boats capsized on the Kawhia bar in Waikato today and are praising two local boaties and two commercial vessels for their quick rescue.
Sergeant Phil Bell from the Waikato police search and rescue squad said the two boats overturned about 10.20am, throwing the quartet, who were wearing lifejackets, into the water.
"Several local boaties and commercial vessels from Raglan and the iron sands mine at Taharoa converged on the scene and initially there were concerns one of the four people flung from the two overturned boats was unaccounted for," he said.
The Auckland Westpac rescue helicopter and a coastguard launch from Raglan were on their way to the area when it was discovered that the fourth person had been rescued.
Two were injured and taken to Waikato Hospital by ambulance.
"We were very lucky that a combination of factors fell into place that meant a potential tragedy was avoided," Mr Bell said.
- NZPA