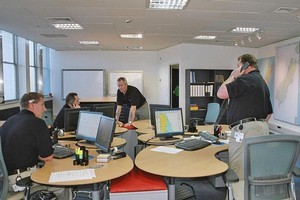 Three boaties who spent the night in Cook Strait, south of Wellington, would have been rescued sooner if they had been carrying the right equipment, the Rescue Coordination Centre New Zealand (RCCNZ) says.
The men were reported missing about 6pm yesterday after they failed to return from a trip.
Their four metre runabout's engine was reported to have stalled off Sinclair Head and the boat was overwhelmed by heavy seas and sank immediately, RCCNZ said.
One man, Max Ma, made it to shore at Owhiro Bay about 3.45am. Searchers found the other two about 10am, about 2.6 nautical miles south of Sinclair Head.
One was airlifted to Wellington Hospital in a serious condition.
Mr Ma said as he was tossed about in the ocean battling strong currents, he had thought one of his companions had died and that he might not make it.
However, the first-year commercial diving student said he had been spurred on to swim harder thinking about his mother and girlfriend, a news website reported.
Speaking from Wellington Hospital, Mr Ma said when he reached the shore he clung to a rock for about 10 minutes, then sought help from nearby residents who called police and gave him a shower and food.
RCCNZ search and rescue officer John Dickson said if the men had carried communications equipment they would have been rescued much sooner.
"If any of the three had been able to radio or phone for help, we would have known straight away where to look for them.
"These men would have been at considerably less risk of losing their lives if they had been carrying the appropriate communications equipment."
The men probably survived the long hours in the water because they were wearing wetsuits and lifejackets, he said.
These kept them afloat and insulated from the cold, despite at least one of them only wearing half a wetsuit.
"We advise all boaties to carry two forms of reliable communications equipment to avoid getting into this situation - once you're in the water with no means of calling for help, your chances of being rescued are greatly reduced," Mr Dickson said.
RCCNZ also recommended boaties carry a distress beacon, which sped up rescues greatly, reducing search efforts.
Three helicopters and four boats were involved in the search.
- NZPA