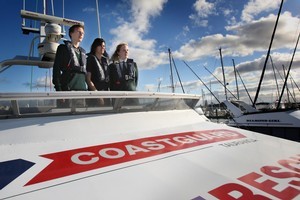 Four fishermen have been rescued from a vessel that caught fire off the West Coast this afternoon.
The Rescue Coordination Centre New Zealand (RCCNZ) was alerted to a fire aboard the fishing vessel Marconi earlier today after a mayday call was received.
A Coastguard rescue craft from Greymouth was dispatched to the stricken vessel, which was about 22 nautical miles (41 kilometres) off the coast.
The four-person crew was transferred to the Coastguard vessel and taken back to Greymouth. No injuries were reported.
- NZ Herald staff