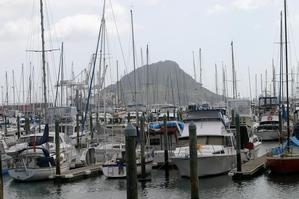 The woman missing after vanishing during a party on a launch at Tauranga Bridge Marina last night has been found safe and well.
Senior Sergeant Rob Glencross said she was found on another boat this morning.
The woman's disappearance had sparked a massive search effort and the police dive squad was to be brought in this morning to help look for her.
Police said yesterday that the 50-year-old Tauranga woman was visiting the marina to attend a party or gathering on the boat and was last seen on board about midnight.
She was then reported missing to police about 3.30am today.
By 7.30am, police staff and volunteers from Tauranga Search and Rescue and Tauranga Coastguard had gathered at the marina to search for the woman.
A police officer stood guarding the entrance to the last pier at the opposite end of the marina to the carpark. Their focus appeared to be on a large, white launch moored at the pier.
While police were carried out inquiries on land, the suggestion the woman had fallen into the harbour was, "a possibility that we've got to follow up," police said.
A man, who wanted to be known only as Jim, said he was woken by police knocking on the door of his boat about 5.30 or 6am today.
He said they gave little information, but asked who was on board his boat.
Police asked Tauranga harbour master Jennifer Roberts to inform boats working in the harbour to keep an eye out for the missing woman.
In March 2007, the body of Julie Ann Wenham, 44, of Hamilton was found by members of the public in the water at Tauranga Bridge Marina.
The coroner found Mrs Wenham died after hitting her head on a boat or pier, knocking herself unconscious and falling into the sea.
- Michele McPherson and NZHERALD STAFF
For more articles from this region, go to Bay of Plenty Times