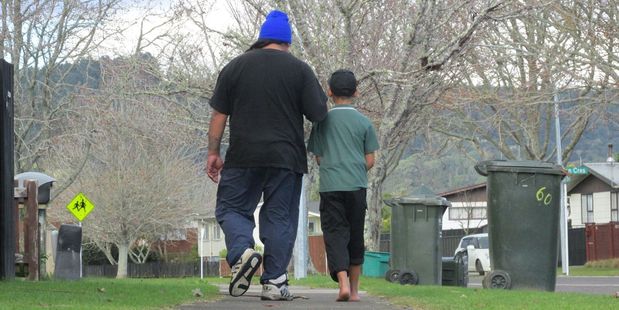 A father excluded from his son's school camp because he was an active gang member says he's overwhelmed by the nation's response to the decision.
Whakatane man Skip Taitapanui was selected as a James Street School camp parent for his son's term four class trip to Hamilton but was later called into the principal's office and told he couldn't go.
Astounded because he had been on an overnight stay with the class earlier in the year, Mr Taitapanui went public with his disappointment.
"It's been an interesting week listening to and reading the views of others," Mr Taitapanui said. "One thing that is really clear is the lack of understanding about gang life but that's not unexpected. Maybe it's more a fear of the unknown."
He said the suggestion to leave the Black Power gang, expressed by many, was not the solution for him.
"I was drawn to the gang for the sense of whanau and that hasn't changed.
What has changed is the way I think since first joining."
Mr Taitapanui says he has seen huge changes in the gang over the years, including a focus on the next generation and ensuring they gain skills and education for jobs.
Mr Taitapanui referred to publicity around peace talks between influential Black Power and Mongrel Mob presidents earlier this year.
"Things are changing."
This week he dissuaded protesters from picketing the school to complain about the decision and spoke to parents who threatened to withdraw their child from the trip.