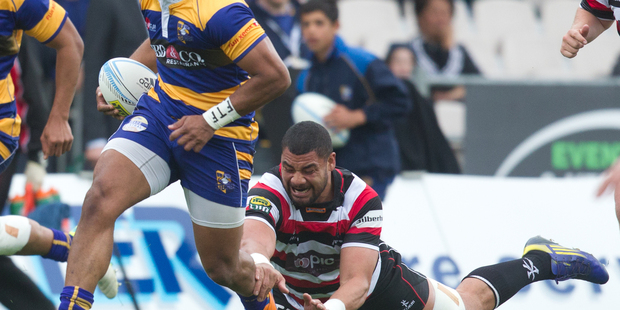 Two of Whakarewarewa's star players have been selected for the Bay of Plenty Steamers' wider training group.
First five-eighth Te Rangi Fraser and fullback Whaimotu Craft-Chemis were a big part of Whaka's success this year and both scored during the weekend's Baywide grand-final loss to Mount Maunganui.
They have been rewarded with selection into the Steamers' wider training group.
Only seven players have been named in the wider training group which will function as back-up to the Steamers' 31-man squad for the upcoming ITM Cup season.
Steamers coach Kevin Schuler said the players would come into the squad this season if other members were unavailable.
"These players have performed very well in club rugby, with five of the seven players named involved in the Bayfair Baywide club final."
Six of the seven were also involved with the Steamers' trial matches this year, but just missed the final cut.
"We make it no secret that we say they are the next best. We had to make some pretty hard decisions when we didn't pick them [for the initial squad]," Schuler said.
Even if they did not play this season, which was a strong possibility, it would make it easier for them to slot into the Steamers' set-up in future seasons, he said.
Fraser, Craft-Chemis and Vyron Smith (Mount Maunganui) have spent this week in camp with the Steamers as the team prepare for their first pre-season game against Hawke's Bay in Rotorua.
When not being called upon, the wider training group will train and play for the Bay of Plenty development team.
There are four Rotorua club players in the Steamers' squad, Doug Edwards, Siegfried Fisiihoi (Whaka), Jesse Acton and Joe Royal (Rotoiti).
Steamers' wider training group: Te Rangi Fraser, Whaimotu Craft-Chemis (Whakarewarewa), Vyron Smith, Dave Smart, Matt Axtens (Mount Maunganui), Nick Evemy (Tauranga Sports) and Troy Callander (Greerton Marist).