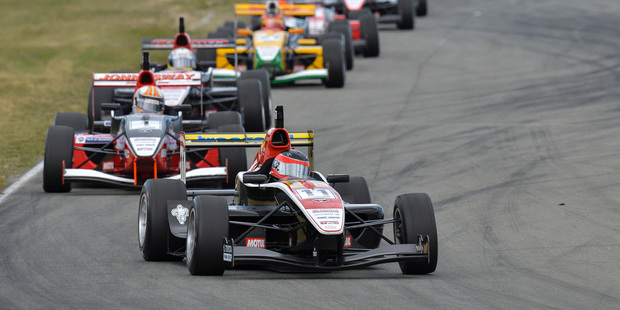 The 2015 Toyota Racing Series will include a return to the Ricoh Taupo Motorsport Park.
Toyota Racing New Zealand has announced the championship calendar for the 2015 Toyota Racing Series.
The coming season will feature two South Island rounds and three in the north. The five-week championship will start at Ruapuna and finish, as always, with the New Zealand Grand Prix at Manfeild near Fielding.
The championship pits the fastest rising stars of New Zealand motorsport against top international drivers in a 15-race gold star championship.
Taupo will be the second North Island round of the series and will be the last chance for drivers to score points before the New Zealand Grand Prix.
Manager Barrie Thomlinson said the series last included the challenging Taupo circuit during the 2013 season. "Taupo ... is a fast, demanding circuit and we're rapt to be able to race there again.
"Team managers and talent-spotters around the world are watching closely as we finalise details for the coming season."