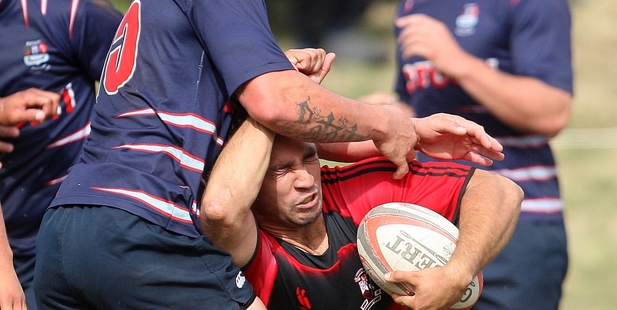 Rotoiti and Te Puke will go toe-to-toe this weekend in a top four showdown.
Rotoiti have won their last three games in the Baywide premier competition, including a hard-fought victory over defending champions Tauranga Sports last weekend.
It does not get any easier for Rotoiti tomorrow when they clash with top-of-the-table Te Puke.
"We're looking forward to benchmarking ourselves against Te Puke to get an idea of where we stand," Rotoiti coach Kevin Lee said. "Playing at their home ground always makes things harder too."
Te Puke coach Craig Jeffries said they were expecting another big test against the in-form Rotoiti side.
"Rotoiti are a completely different side to what they were a couple of years ago. They have a lot of depth and, having seen they beat Tauranga last week, we know this game is going to be big."
Te Puke managed to get past Whaka last weekend in a high scoring affair, 46-38.
The Rotoiti game is being played at Murray Salt Stadium at 2.45pm tomorrow.
Meanwhile, Rotorua's only other premier club Whakarewarewa have a great chance to rescue themselves from a string of bad results tomorrow.
Whaka have registered three losses in their last three starts after a near perfect start to the season. They will host bottom-of-the-table Rangiuru at Puarenga Park tomorrow.
Whaka coach Ngarimu Simpkins will be stressing to his team the importance of getting back on track with a victory.
Rangiuru currently sit bottom on the ladder without a victory in the tough Baywide competition.