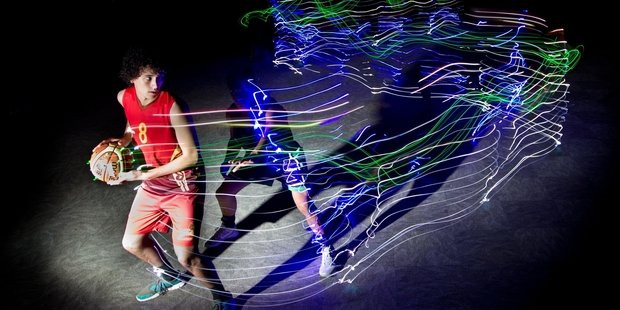 If he doesn't make it as a top mathematician, Logan Elers has his ball skills to rely on.
The Rotorua Boys' High School senior A basketball captain has been named in the New Zealand under-18 basketball team travelling to Australia in April.
The 1.96m-tall forward is also a part-time math tutor and scored an excellence endorsement in NCEA mathematics last year.
When asked about what he wants to do in the future with his chosen sport, Elers was quite philosophical.
"I want to be the best that I can be. I'm not really looking at being an NBA star or a Breaker but if the opportunity comes up I will keep those doors open," Elers, 16, said.
He is the only Rotorua player named in the 10-strong New Zealand team competing at the Australian U18 Championships.
He was chosen during a New Zealand Breakers summer camp a couple of weeks ago which doubled as a New Zealand trial for his age group.
Elers said his dad, Mark Elers, also played basketball when he was young and got him into the sport. "It is in the genes. Dad played and he has been my coach since I was little."
It is the first time Elers has represented New Zealand and he said he was looking forward to pulling on the singlet.
"Wearing the black and white will probably be the biggest thing. Playing for your country is a huge honour."
Elers is also playing ball for the Rotorua men's team at the inaugural National Maori Basketball Tournament currently being held at the Energy Events Centre.
The team includes four players who are still at high school, including Elers.
Rotorua men's team coach Mark Elers said players had travelled from different cities to play for Rotorua at the national tournament.
"They have come from all over. They were all raised here in Rotorua and about four of them have come home to play in the competition.
"A couple of them are from Hamilton and one is from Auckland," he said.
"It is a bit of an old boys team from Rotorua Boys' High School."
Elers said it was great having the tournament in Rotorua and he hoped it would grow to be a bigger event in the future, promoting Maori basketball.
He said it gave younger players something to look up to.
The finals of the 2014 National Maori Basketball Tournament are being held today at the Energy Events Centre.