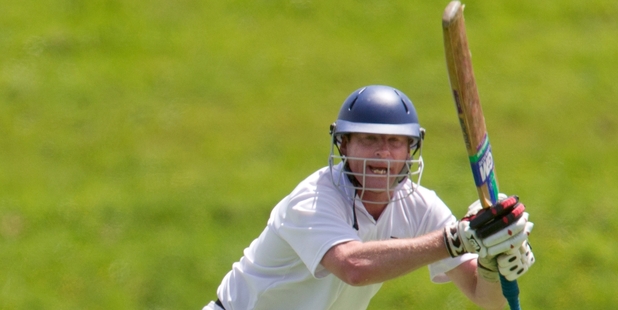 Geyser City Cricket Club and John Paul College have battled out a tight draw in the Rotorua/Taupo reserve grade cricket competition.
Geyser 2 put John Paul College in to bat on Saturday at Boord Park during round three of the competition.
Geyser 2 captain Greg Campbell said some good batting and too many extras from the bowlers led to John Paul College posting a score of 203/9 off their 40 overs.
In reply, Geyser managed to get close with three overs remaining.
Campbell said Rusty McKnight was the pick of the batters, knocking a half century before losing his wicket.
He said the match came down to the last ball with Geyser needing five from it to win.
The ball was bowled wide and the batsmen snuck a run meaning they were awarded three runs and the ball had to be re-bowled.
Geyser 2 could only manage a single off the last delivery and the game ended in a tie.
.
Meanwhile, Geyser 1 also played at Boord Park against the Bay of Plenty Indians. The Indians posted a score of 174 all out.
Geyser 1 managed to chase down the score with five wickets in hand. Top performers included Geyser's Sean Ingram who collected three wickets for just nine runs.
In the other two games played on Saturday, Taupo Wanderers and Taupo Old Boys kept their undefeated season alive.
Wanderers number 11 batsman Aman Kaushal smashed about 20 runs off the last over to help his side reach 205/9 after 40 overs.
The Eastern Pirates came close to chasing down the score but, finished with 184 runs.
Taupo Old Boys were too good for the Taupo Combined Colleges team.