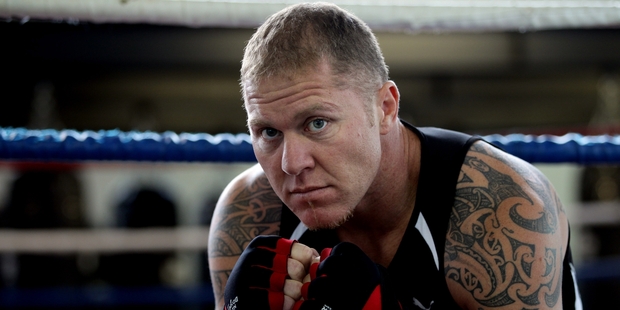 New Zealand boxer Shane Cameron will reignite his boxing career as the main event in this year's Fight for Life.
The 36-year-old hasn't stepped into the ring since he lost to Danny Green in a world title fight in November last year.
With 32 professional fights to his name, 29 wins, three losses and 22 knockouts, Cameron said he was ready to hop back in the ring but has moved back into the heavyweight division.
"The factor is the cruiserweight division is not really for me. Losing that weight wasn't really good for me.
"I felt at the time it felt good. But when I look across the board of all the fights that I've had, there is not one standout fight for me there, really," Cameron said.
"I was much more of a standout fighter as a heavyweight. I made my career and my name in the heavyweights.
"It was a massive opportunity to fight for a world title, something I could take to my grave ... but now having a good part of the year off, I've had a think about it and it's not really the division for me."
Cameron, who currently weighs 101kg, said he felt his power had returned with the weight gain and was wanting to repeat the striking power he showed against Monte Barrett in last year's Fight for Life.
"That's the division I feel strong with, I'm punching hard ... people saw what I did when I knocked out Barrett. I was only 96kg. So I want that back."
The former bronze medal winner at the 2002 Commonwealth Games will headline the event which will also see Rotorua's Liam Messam back in the ring.
Opponents for Cameron or Messam haven't been finalised but Cameron, the former New Zealand heavyweight champion, is hoping it will be a top-class international fighter.
However, Cameron said he was looking further down the road and wanted to have a rematch against David Tua.
"Things are looking really exciting in the heavyweight division with David Tua and Joseph Parker and you throw me in the mix and it's looking really good for boxing ...
"I'm far more interested in fighting for a world title but a national title would also be cool. Fighting anyone whether it is a national or an international fighter, my goal is to fight for a world title again."
Although Cameron has respect for current New Zealand heavyweight champion Parker and would be happy to step into the ring with him, he said Tua was the man he saw holding him back from a world title fight.
"I like Joseph Parker but definitely a win over David, if that fight ever eventuated, it would certainly help me get a shot at a world title."
The event will be held at the Trusts Arena, Auckland, on December 15.