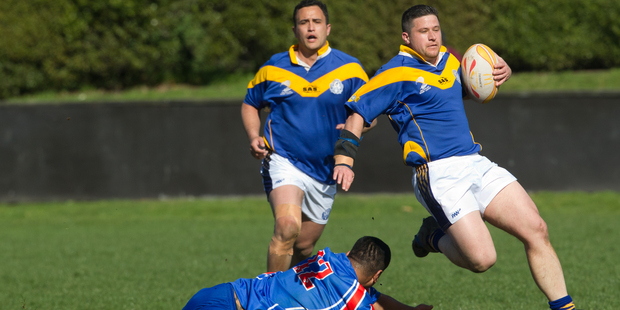 The Bay of Plenty rugby league team has sent a message across the region after defeating Gisborne 48-18 in Rotorua to sweep an inaugural quad-series.
The Bay side defeated Waikato, Coastlines (Tauranga) and Gisborne in consecutive weekends to sweep the inaugural quad-series between the districts.
Bay captain Skay Rangi said the series win, which concluded with a big win on Saturday against Gisborne, sent a message across the region.
"It was a big honour captaining the boys to three from three. Last year I don't think we even had a team," he said.
"So it was good to send that message out, that there are some good players in the Bay."
He said in recent years Bay representatives - players from Rotorua, Taupo and Tokoroa districts - had been neglected when it came to selection in national league team the WaiCoa Bay Stallions.
However, he said winning series like this one helped their cause.
"A lot of these boys are really young and there is a bright future for a lot of them."
Coach Doug Unuwai said it was a proud day for the Bay.
"The players really made me proud coaching them," he said.
"They should be rapt, I don't know if they realise what they have achieved."
He said it could be the biggest win the Bay has had.
The game on Saturday afternoon at Puketawhero Park got under way in exciting fashion, with Bay halfback Freedom Carson kicking a 40/20 in the opening minutes.
Bay scored their first of 10 tries a few plays later through Bay winger Chris Russo who scored in the corner.
Before the clock had reached the half-hour mark the Bay had run away to a handsome 22-0 lead.
Gisborne fought back to score their first try of the match before half time, with the Bay of Plenty taking a 26-4 lead into the break.
A halftime wind-up by Gisborne coach Tim Walker appeared to have some effect on Gisborne early in the second half, with the visitors snatching a quick four-pointer.
Walker even suited up at halftime and played a part in his team's third try later in the half.
However, it was the Bay's day with the team out playing Gisborne in most facets of the game.
Eight players in the starting 13 scored for the Bay during the match, with coach's son Douglas Unuwai scoring the final try on full time.
A selection team will be named this week with the best players from the Bay of Plenty, Gisborne, Waikato and Coastlines.
The selection side will then play a match against the WaiCoa Bay Stallions this coming Saturday at Puketawhero Park in Rotorua.