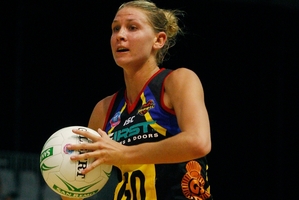 Kia Magic will retain its potent defensive presence in the 2014 ANZ Championship netball competition after securing the prized signature of Casey Kopua.
Resisting offers to move elsewhere, the Silver Ferns captain has cemented her loyalty to her home region, Kopua's re-signing making her the only foundation player still retaining links with the Waikato/Bay of Plenty team.
It will mark Kopua's seventh season with Magic since the inception of the trans-Tasman competition and her 12th season with the same team overall.
"The opportunity to play for and represent my home team Kia Magic is a real honour and one that excites me," Kopua said.
"I'm looking forward to the new season with them. There will be a new look to Magic in 2014 and it will be exciting to work and play alongside the new personnel."