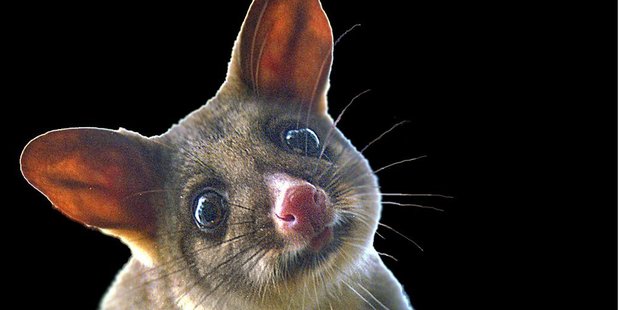 Ever since Captain Cook landed in New Zealand in 1769 and claimed the land for the British Crown, we have been under invasion from a plethora of unwanted pests.
The scourge of foreign animals across our borders such as rabbits, rats, possums, along with various weeds, and plant pests and diseases has led to pest management becoming a high priority industry.
Given the number of historic pest invasions it is lucky we have few stinging, biting or disease-spreading animals or plants, with green pastures and healthy farm animals providing viewing pleasure as we drive through the countryside.
Our native forests still dominate in many regions, thus attracting tourists from all parts of the world as they spend time marvelling at our unique biodiversity.
Much of this uniqueness can be attributed to our current biosecurity systems that the Ministry for Primary Industries has implemented on the border and pre-border, along with the stewardship of our landowners.
Even though many pests have become well established the use of good management practices has reduced or annulled the worst effects.
Take for example our Australian import the possum. A combined effort by the primary industry and the Government has been successful in keeping the possum population at a manageable state, thus reducing the spread of Tb among our livestock and damage to our native flora.
Because of the high profile of invasive organisms, a lot has been written about pests and I read with interest the recent publication from the Royal Society of New Zealand on challenges for pest management.
The report provided some useful base information for consideration. What came through was that we need ongoing investment to ensure we have the tools to protect the country's environment and economy. Many of our tools are now unavailable for use due to trade, environmental and public pressures, they no longer work, or are just not feasible to use.
A classic example would be the recent declining by the Environmental Protection Agency of an application to import Macrolophus pygmaeus, a biological control agent to control greenhouse whitefly. The committee considered the benefits to human health and the economy did not outweigh the environmental risk.
As outlined in the Royal Society report, to ensure we stay on top of the pest problem novel approaches to pest management are required. This includes making better use of information technology, gaining a better understanding of pest biology, developing more specialist research scientists and improving public engagement.
A good starter would be having just one national body that can enable continuous improvements to current practices. A research programme which supports the work that will be carried out to improve pest management would also be useful. Even if these types of initiatives are taken forward, the funding question is always present.
The option of adapting a Government Industry Agreement (GIA) process for pest management has been thrown about and no doubt will be a factor in future funding equations.
The GIA is currently only for response and readiness, and involves Government and industry sharing the costs of new pest incursions, along with surveillance and planning. Without funding the reliance falls back on basic resources, such as people and tools.
To overcome the funding shortfalls, two recent initiatives are possibly leading the way for future pest management. The Chilean Needle Grass and wilding conifers are major pest problems in certain parts of New Zealand.
Collaborative working groups have been formed between Government, councils, industry groups, landowners and research providers. This has enabled open discussions to be held and has led to buy-in from all into the best strategy to manage the problems.
The completion of the Chilean Needle Grass Management Partnership Agreement and the soon-to-be-finalised Wilding Conifer Management Strategy highlights that working in partnership is the best way to progress the management of our pests. Industry is keen to be involved and sharing the load makes success a lot more feasible.