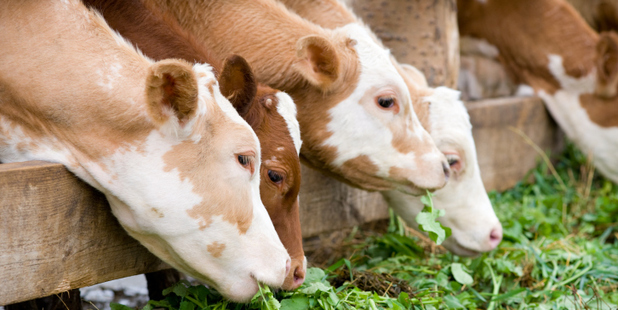 A farmer-initiated project looking at forage options suitable for drought-prone areas of the East Coast looks set to go another round, farmers were told at a field day at Poukawa.
About 100 people attended the field day on November 14, and have been told there are hopes of extending the project, which is in its third year.
It is supported by Beef + Lamb New Zealand and the Hawke's Bay Regional Council.
The Sustainable Farming Fund's project, the East Coast Future Farming Systems, ends in June next year but an application for extended funding is being made.
The Future Farming Systems project is developing forage-based strategies for East Coast sheep and beef farmers to increase their on-farm productivity, while reducing the risks associated with climate variability.
Flemington farmer Pete Swinburn, who leads the farmer committee that oversees the project, said: "We know ryegrass pretty well and what it can do.
"A lot of people were putting lucerne in and starting to look more closely at other forages, such as plantain and annual clovers.
"We wanted to know more about these forages, but we didn't want to reinvent the wheel and duplicate information that was already there."
Led by Paul Muir and Malcolm MacFarlane of Poukawa-based On-Farm Research, the first phase investigated alternative forage and management approaches used by innovative farmers up and down the East Coast.
It also reviewed historical approaches that could be adapted to work in today's farming environment, he said.
The forages and strategies with the greatest potential for the region were identified as lucerne, plantain, annual legumes on hill country, and annual legumes as a crop.
Muir said lucerne was undergoing a resurgence but better data on production, persistence and animal performance in the local environment was needed.
The tap-rooted perennial herb plantain is relatively new to New Zealand agriculture, and Dr Muir said: "With large areas being planted and a huge amount of interest, better local data on performance and management is needed to establish how it fits in East Coast farming systems.
"Tap-rooted annual clovers are the least known of the forages being evaluated."
The recent Australian imports are adapted to warm winters and dry summers, and are used for animal grazing and hay/silage crops.
"With the East Coast projected to get hotter and drier - that is, more like Australia - these clovers may well have a role in certain areas," he said.
Central to the project is farmer uptake and the concept that farmers learn best from other farmers within small groups, project leaders say.
About 30 East Coast farmers have been "hands on" during the project and several are testing promising forage strategies on their own properties.
The group is reapplying to the Sustainable Farming Fund for an extra three years' funding.