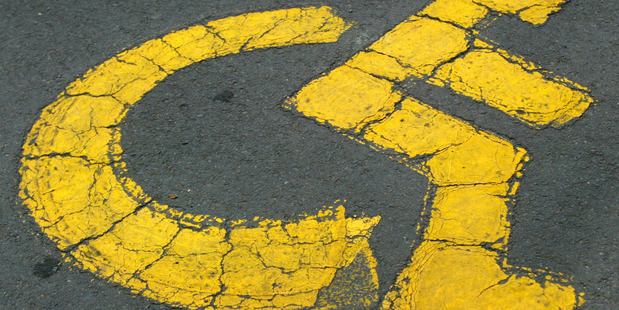 It's heartening to know that locals are looking out for the rights of the disabled and mobility-impaired by questioning perceived misuse of mobility car parks.
Lazy motorists who can't be bothered driving further than the nearest mobility park do need a rocket.
But the tale of Luke Van der Leeden, as reported in Wednesday's Rotorua Daily Post, is troubling to say the least.
Luke and his family have been through a lot in his 11 years.
At age 7 he was diagnosed with a rare and aggressive form of bone cancer called Ewing's sarcoma.
As we reported in the story, Luke had to undergo dozens of tests, blood transfusions, chemotherapy, and an operation to amputate his leg. His knee was rotated and reattached at the hip, with his foot becoming his knee joint so a prosthetic could be fitted to function like a normal leg.
Luke, understandably, has trouble walking more than a short distance.
He is eligible for a mobility card, allowing members of his family to park their vehicles in a disabled car park so he doesn't have to walk too far to shops or attractions.
But that card hasn't stopped people questioning their right to park in those spots.
The family say they've been targeted with abuse, threats and judgmental stares.
Clearly there has been a series of misunderstandings but the fact the family have a mobility card should have been enough to stop any protest, no matter how well-intentioned, in its tracks.
In our story Mrs Van der Leeden said she couldn't understand how people could miss their brightly coloured mobility card.
She has a point, though a reader has pointed out to us that new mobility cards will be white with a green border.
One can only imagine that while some will appreciate this new low-key parking permit - perhaps families like Luke's will be opened up to even more resentment and accusations because the cards are less obvious than the familiar orange ones.