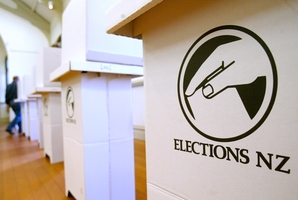 It's billboard season again as all the contenders vie for seats on our various district councils.
A couple of weeks back the Hinemoa branch of the Maori Women's Welfare League invited the 16 Maori candidates standing for election on the Rotorua District Council, Lakes District Health Board and Bay of Plenty Regional Council and Rotorua Lakes Community Board to a hui at Te Kura o te Whakarewarewa.
I want to mihi (greet) all our Maori candidates who have willingly embarked on a difficult journey. Our challenge as tangata whenua, is that we may be well known at the marae, among iwi, at work maybe, but that reputation often isn't known in the wider community.
The other major challenge is our notorious no-show at the ballot box; whether it be local or general elections. We need to recognise that even right now right across the globe, there are wars being played out simply for the right to vote.
I am still stunned at people who do not realise that they can vote for the Maori Party. I am talking about Maori on the general roll, Pasifika, Indian, pakeha or other ethnic communities who can all cast a vote our way. Remember that one of your votes is called a "Party Vote" and here is the Maori Party, waiting for you.
Further to this, we have now been advised that the number of Maori seats will remain at seven - even though there has been an increase of Maori enrolled on the Maori roll. I'm really disappointed that we didn't make the 4 per cent (an additional 16,000 enrolments on the Maori roll) required to create an eighth seat, but the good thing is that of all new enrolments to vote, the majority registered on the Maori roll. To that group, you are awesome.
I welcome your feedback to mpwaiariki@parliament.govt.nz Phone toll free 0508 924 274.
Maori translation:
Ko taua wa ano tera, ara, te wa pooti mo nga kaunihera a rohe o te motu. I nga wiki kua pahure, i whakatu hui a Hinemoa, tetahi peka o te Roopu Wahine Maori Toko i te Ora, ki te tutaki i nga kaitono tekau ma ono o Te Kaunihera a Rohe o Rotorua, te Kaunihera a Rohe o Te Waiariki, Te Poari Hauora a Rohe o Nga Moana, me te Poari Hapori o Nga Moana. I tu te hui i Te Kura o Whakarewarewa. E rere ana nga mihi ki a koutou e takahi ana i tenei huarahi whakapatari.
Ko te mate ke mo taua nga mea Maori, tera pea kei te mohio whanuitia tatou i nga marae, i waenga i te iwi, i te mahi, engari a whanui nei, e kao! Ka rua, ko tatou te ao Maori, he ngoikore ki te pooti. I tino ohorere au ki nga tatauranga i puta i te nupepa inatatanei e mea ana, o te rohe katoa ko te tokoiti noa iho i pooti. Ehara kei a Maori ma tera mate, a, e pera ano hoki mo te kowhiringa pooti a motu. E hoa ma, kei te ao i tenei wa nei, etahi e pakanga ana kia ahei ratou ki te tuku i te pepa pooti ki te pouaka.
Kei te ohorere hoki au ki te hunga kaore i te mohio e ahei ana ratou ki te pooti mo te Paati Maori. Kei te korero au ki nga Maori kei te rarangi Pakeha, ko nga Iniana, nga Hainamana ranei, ko nga Pakeha hoki, ara, ko te hunga i haere mai ki konei i tawahi. E hoa ma, ko tetahi o au pooti, he pooti 'Paati' nei, no reira, anei te Paati Maori e tatari nei!
Katahi ano hoki au ka rongo i nga whainga o te kaute nui, ka mutu, ka noho nga turu Maori ki te whitu, ahakoa kua piki ke te kaute o te hunga kua piri ki te rarangi Maori.
Te papouri hoki ki te rongo kaore tatou i eke ki te wha paiheneti (tekau ma ono mano te tikanga) ki te whakapiki i te nama o nga turu Maori. Heoi ano, ko te mea pai, ko te tatauranga e mea ana, ko nga mea hou i rehita ki te pooti, ko te nuinga i rehita mo te rarangi Maori. E kare ma, katahi nei koutou.

Te Ururoa Flavell is the MP for Waiariki and the leader of the Maori Party.